Uniform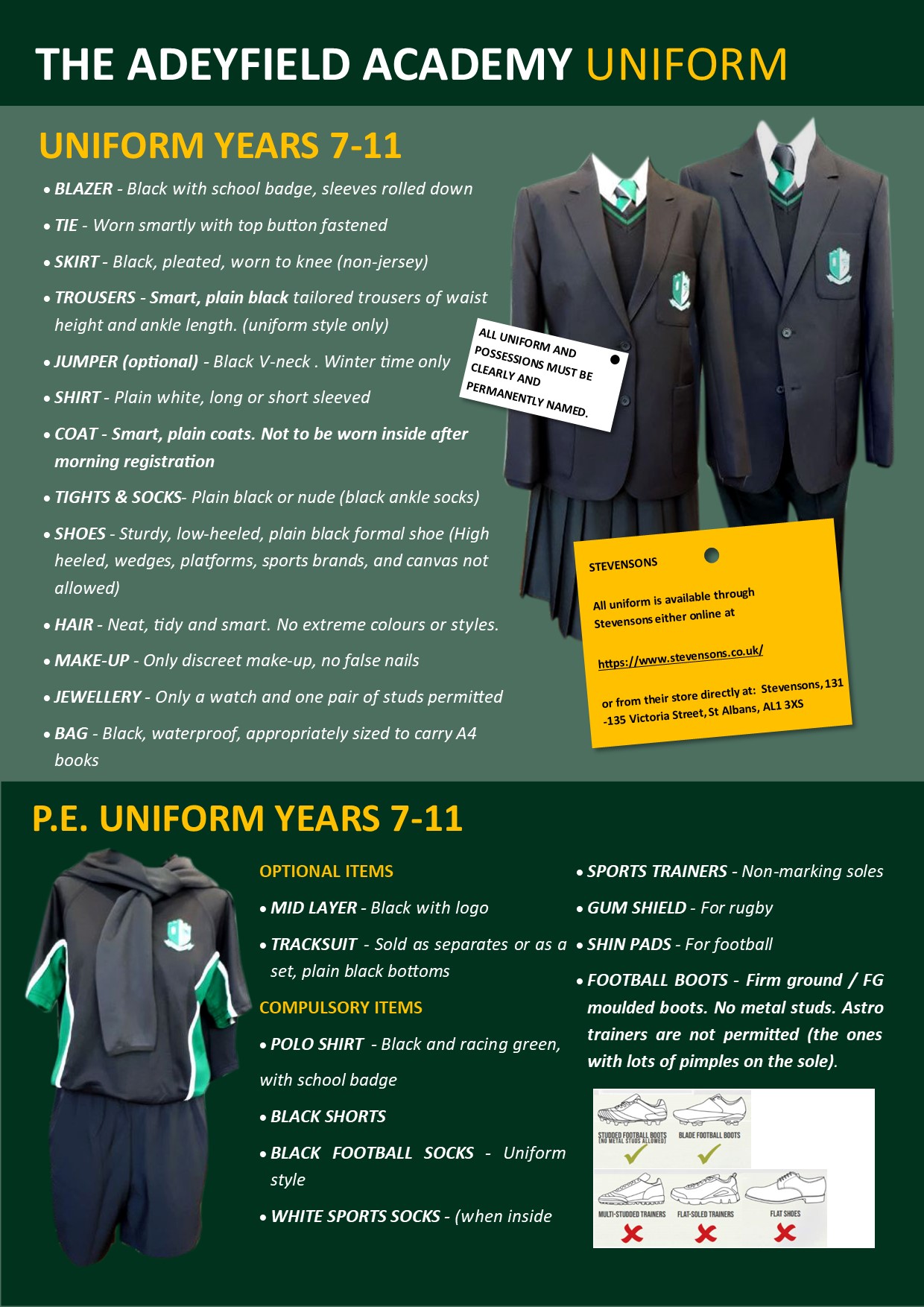 Years 7 – 11
The school uniform is as follows:
A school blazer is compulsory for Years 7 –11
Blazer: Black (with school badge)
Skirt: Pleated black skirt worn to the knee (jersey material is not acceptable)
Trousers: Black, uniform style only
Jumper: Black v-neck
Shirt: Plain white (long or short sleeved)
Coat: Plain
Shoes: Sturdy formal shoe (Converse, Vans not allowed)
Tights: Plain black or skin toned.
Socks: Plain black (not sports socks).
All uniform is available through Stevensons either online at https://www.stevensons.co.uk/ or from their store directly at: Stevensons, 131-135 Victoria Street, St Albans, AL1 3XS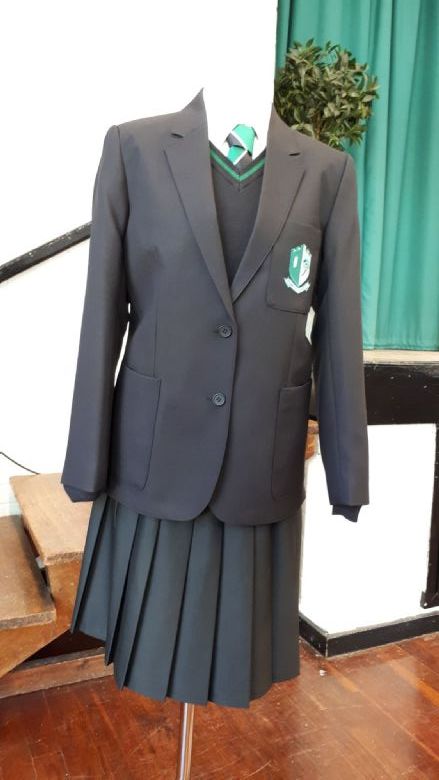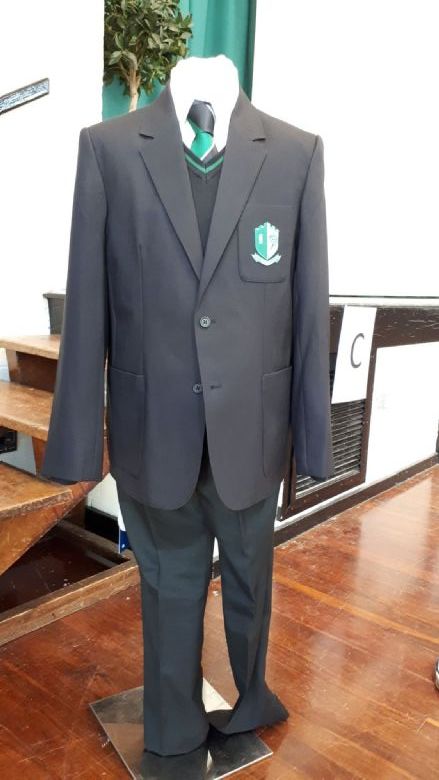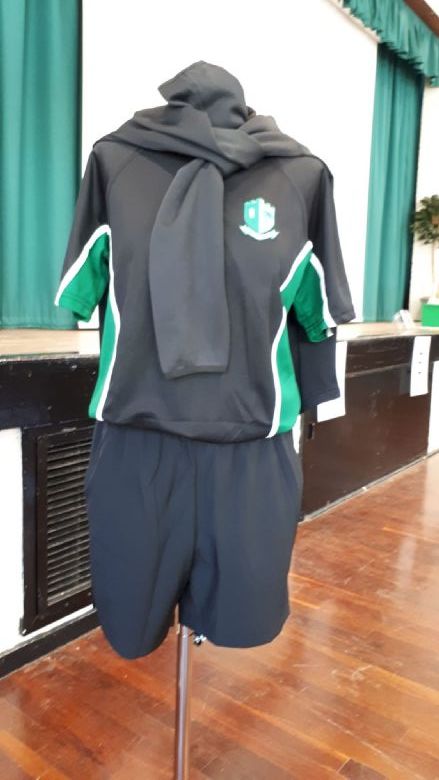 Jewellery
Students are permitted to wear a wrist watch (no smart watches) and one small stud earring in each ear. If there is more than one piercing, the lowest hole should be used. Facial or body jewellery, including a tongue stud, are not allowed. Permanent tattoos are unacceptable.
Make up and Eyelashes
Only a discreet amount of makeup may be worn.
False eyelashes/eyelash extensions should not be worn.
Hair Styles
Hair colour should be natural, with no extreme styles or obviously unnatural hair colours. This includes dip dyed and ombre styles. No fashion hair accessories to be worn. Headbands should be plain navy blue or black only.
Nail Varnish
Nail Varnish should not be worn. False nails, gels, acrylics etc. are also not allowed.
Any student choosing to wear a headscarf must wear a secure lightweight one piece navy blue headscarf without pins.
All uniform and possessions must be clearly and permanently named.
Uniform and Equipment for Physical Education
Compulsory
Black and Racing Green Polo Shirt (school badge) – school uniform style
Black Shorts – school uniform style
Black football socks – school uniform style
White ankle socks (When inside)
Sports Trainers (non-marking soles)
Football boots
Gum shield - For rugby
Shin pads - For football
Optional Items
Tracksuit (sold as separate items or as a set) – Plain black bottoms, school badge by the pocket. Alternatively students can wear any plain black tracksuit bottoms.
Micro Fleece– black with PE logo
All of the above are available from Stevensons . There will also be a number of pop up shops held at the school. Dates of which will be advertised in Action Packed Adeyfield.
Any student choosing to wear a headscarf must wear a secure lightweight one piece black headscarf without pins.
Post 16 Dress Code
Expectations

Guidance & Restrictions

Skirt or full length smart trousers

No shorts

No blue or coloured denim: jeans, jackets, shorts or other accessories.

No jean-style trousers (cotton trousers that look like jeans are not acceptable)

No combat, sports excessively patterned or frayed trousers

No mini or leather skirts

No leggings (unless black and worn under a skirt of an appropriate length), ski pants or footless tights

No jeggings

No hooded tops: a hood on a jacket acceptable

No leather trousers

No sweatshirts

No tops with an obvious logo

Top with sleeves

Sleeves may be short or long. No strappy tops

Style to cover cleavage and midriff

Shirt should have a collar

Boys must wear a collared shirt with a tie

Shoes, sandals or leather boots

No flip flops or sandals without a strap at back

No trainers or Converse shoes/boots, Vans or Dr Marten style boots

No rubber soled shoes

Tailored jacket

Optional, not denim or leather
Formal occasions (when Post 16 students represent the school, including presenting assemblies)
Expectations

Guidance & restrictions

BLACK skirt of reasonable length or BLACK full length smart trousers

As above

BLACK or WHITE top with sleeves

As above

Boys shirt and tie with jacket

BLACK shoes, sandals or leather boots

As above

BLACK tailored jacket

Optional
This dress code indicates the standard of dress expected of Post 16 students. Hats and outdoor clothing should not be worn in school. Students who attend school or school functions wearing inappropriate clothing may be sent home to change.
A single discreet nose stud may be worn. Other facial jewellery and visible tattoos are not acceptable. Students' hair colours must be those which are naturally occurring colours (for example no purple, but brown or blonde are acceptable).
For PE activities, students must bring sports clothing which is not worn in school during the day.
All 6th form students need to wear their ID lanyard when on the school premises.