Student Leadership Opportunities
To enable our students to break the glass ceiling, we provide opportunities for them to develop their leadership skills across all year groups.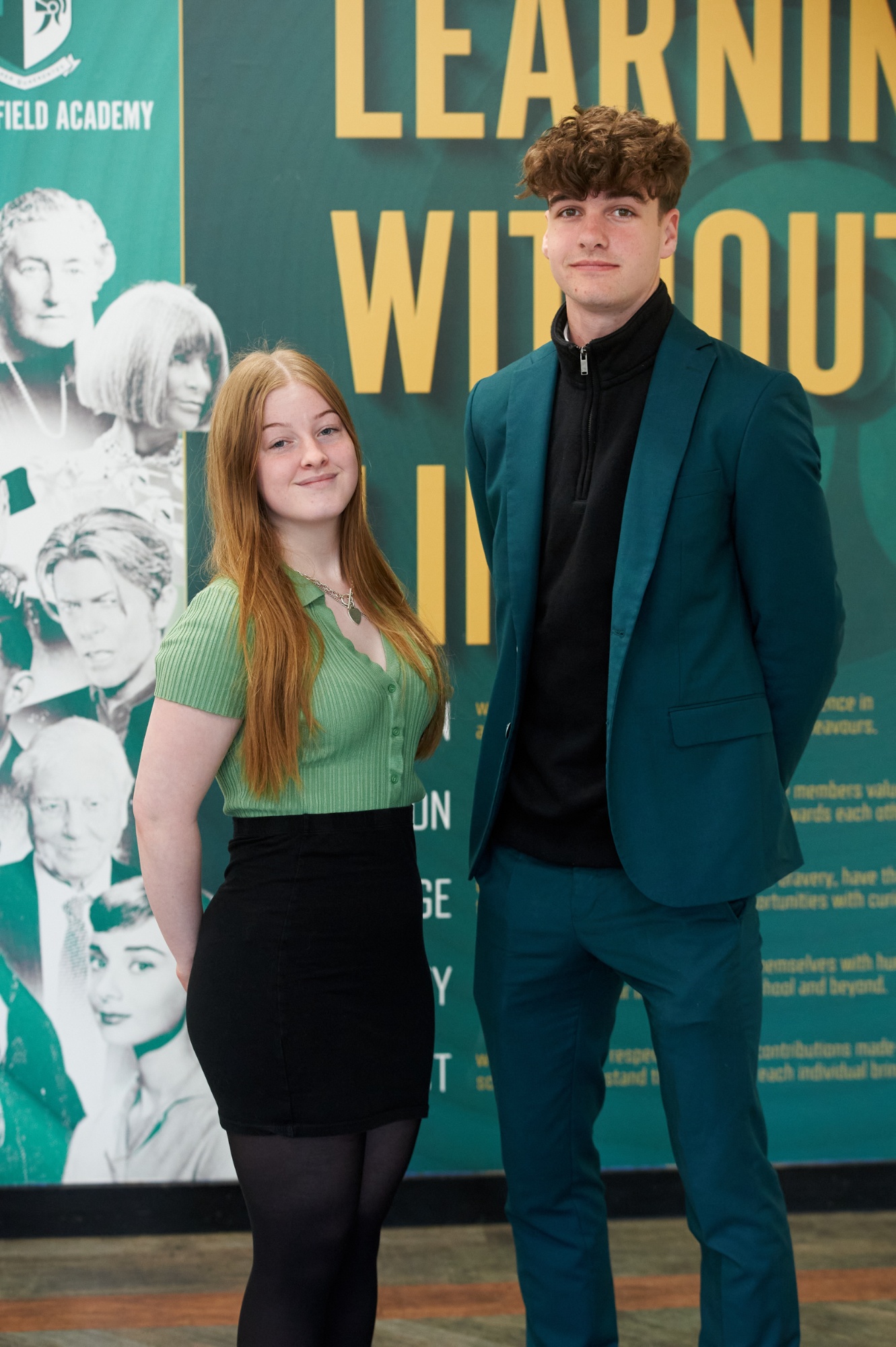 The Head Students for 2023-2024 are:
Ellie and Sully
The Deputy Head Students for 2023-2024 are:
Ezra and Ronnie
Key Leadership Roles (annually appointed)
In Years 7-13 each Form Group has 2 Student Forum Representatives. At The Adeyfield Academy, we understand the importance of our students' views and opinions. The student forum provides an opportunity for discussion on important issues. Student Forum Representatives are elected democratically by their peers in elections conducted in September of each year. They meet regularly and consult with their peers over issues that arise in the student forum.
The Student Executive: These 9 students are appointed through an application process and support the Head and Deputy Students in our 6th form.
Sports Leaders: Students can apply to become a Sports Leader in Year 9. Our Sports Leaders are fantastic ambassadors for the school leading a range of local sporting events for the local primary schools, supporting the Dacorum Sports Partnership and leading on House sport competitions.
Curriculum Champions: Students can apply to be a Curriculum Champion from any year group, and are appointed annually. They work closely with the Teaching and Learning Team to develop teaching and learning experiences for all students.
Parents Evening Ambassadors: These are appointed through an application process and support the Head of Year in the running of annual parents' evenings.
Good Will Ambassadors: This role is for students who want to make a difference and be involved in social action. Good Will Ambassadors lead on our anti-bullying campaign as well as participate in a variety of social action such as social media, displays and charity events.
Transition Mentors: Our transition mentors support the induction process of our Year 7's led by Miss L Polson. Transition mentors are responsible for the smooth transition for new Year 7 students from their primary school to The Adeyfield Academy during form time, break and lunchtime.
Numeracy Ninjas: These students work with Mr. Gibson in promoting whole school numeracy. Students every week numeracy lead these sessions in their form time, recording results which result in house points. These points go towards the house total.