Post 16
The Adeyfield Academy has a proud history of successful Sixth Form teaching.
The curriculum on offer includes a wide range of traditional A Level and Level 3 BTEC courses, for those preparing for University, or our new Level 2 Work Based Learning course for those students who wish to gain direct experience of the world of work. This course provides students with a blend of practical work experience and the opportunity in school to develop their core skills and has proved very successful in helping our students in secure apprenticeship positions or places on College courses.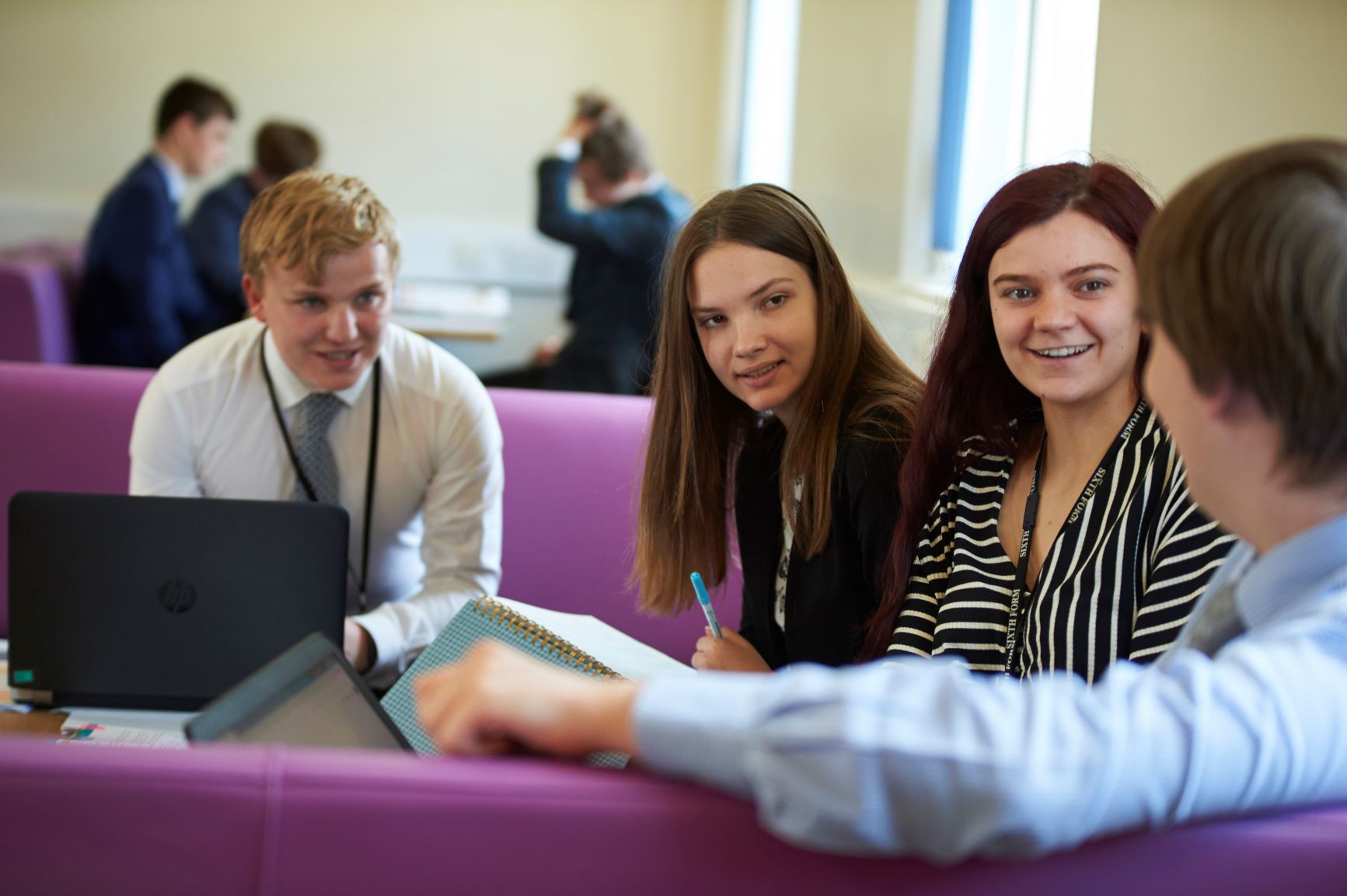 We offer a diverse choice of subjects giving our students the opportunity to tailor their studies towards their individual strengths and needs.
We pride ourselves on offering high quality courses within a structured, caring environment. The Head of Sixth Form and his experienced team of tutors set the tone of high expectations, hard work and academic rigour and are on hand to advise, support and lead Sixth Formers through their studies and monitor their progress on a regular basis.
Our aims are:
To enable every student to achieve his/her full potential
To ensure every student is on a programme of study appropriate for their individual skills and needs
To provide all necessary guidance with regard to entry to Universities, Higher Education establishments, Apprenticeship programmes or employment
To provide the support and guidance for students to be happy, successful and responsible citizens of the future
The Wider Curriculum
Sixth Form students play a unique and valuable role in the school and all students are encouraged to get involved in a whole range of school activities that develop a sense of community and social responsibility as well as developing personal skills which help them prepare for Higher Education and the workplace. As part of our volunteering programme our students can be seen around the school supporting in class, helping run the LRC, supporting students with their reading and acting as mentors to our younger pupils as well as helping to run and organise school wide events. We have also very successfully taken part in the Dragons' Den challenge and many of our students volunteer with the National Citizenship Service.
At The Adeyfield Academy we feel we provide the right balance of a structured supervised learning environment with an acknowledgement that all students have reached an age where they need to be given greater responsibility and freedom to enjoy their studies. Considerable scope is allowed for students to contribute ideas towards the running, organisation and development of the Sixth Form. The Sixth Form are also represented by our Head Students who participate and lead student voice across the school and help in promoting what is great about our school.
The Sixth Form Centre
Sixth Form students have access to the Sixth Form Centre and Learning Resource Centre providing students with state of the art facilities for them to study similar, to a university style environment. The Sixth Form Centre is accommodated in a suite of rooms at the heart of the school and our students played a significant role in its design. The Centre includes a Common Room with kitchen facilities and a separate area for quiet study with computers to enhance the quality of learning. The main emphasis in all of the areas is on independent study. We aim to provide a quiet environment which is conducive to effective learning.
The school works closely with The University of Hertfordshire, Barclays Life Skills and Causeway Education to help provide our students with the skills and opportunities to pursue challenging careers through Higher Education. We have record numbers of students who are applying to continue their studies at University.
Parental Involvement
Parental involvement remains an important feature of Sixth Form education at The Adeyfield Academy and there is regular reporting to parents through half-termly Individual Assessment Reports, and parent consultation evenings.
The Sixth Form Team
Head of Sixth Form – Ms Gare
Form Tutors
For any enquiries about Adeyfield Sixth Form, please contact 01442 406020 Ext: 257 or email garea@adeyfield.herts.sch.uk
Post 16 Destinations
Post 16 Destinations
Of the 26 students in the cohort the destinations breakdown is as follows;
Higher Education- 18
Higher Level Apprenticeships – 2
Employment- 6
Higher Education
Students who applied to University were all successful in securing a place. One student accepted an insurance offer and one student was placed during 'clearing'.
Institutions and courses where our students will be attending include:
Brunel- Law
Greenwich- Computer Science ( Cyber Security)
Brighton- Criminology
Hertfordshire- Criminal Justice & Criminology, Early Childhood Education; English Literature with Film; Biomedical Science
Newman- Psychology
Bath Spa- Sociology & Politics
Buckinghamshire – Sports Management
Higher-level Apprenticeships
Two students opted to pursue an apprenticeships route. One has secured an apprenticeship within BMW whilst the other has secured an apprenticeship in Information Technology.
Employment:
Six students have opted to take up full- time employment following the completion of their KS5 studies. Within this number, however, are two students whose reason for choosing this route is to continue with their recuperate from medical conditions. Their intention is to apply for university once their recovery is complete.
Currently awaiting Data from Youth Connexions regarding current Year 12 cohort's destinations.
Currently collating Year 11 destinations data.