IT Resources
IT is now a key part of our daily life therefore we believe it is essential to invest in the very best IT resources for the education of our students.
We are constantly developing our facilities to support our changing curriculum and accommodate advances in technology. Our IT provision compliments our Blended Learning programme launched in 2021, with all students in years 7 and 8 now using their own Chromebooks in lessons in many subjects. As well as investing in Chromebooks for students, we have updated our computer rooms, chromebook trolleys for all faculties and the Learning Resource Centre. Our strategic aim is to ensure that all students have access to the resources they need to take full advantage of a 21st Century learning experience, making full use of existing and emerging technology.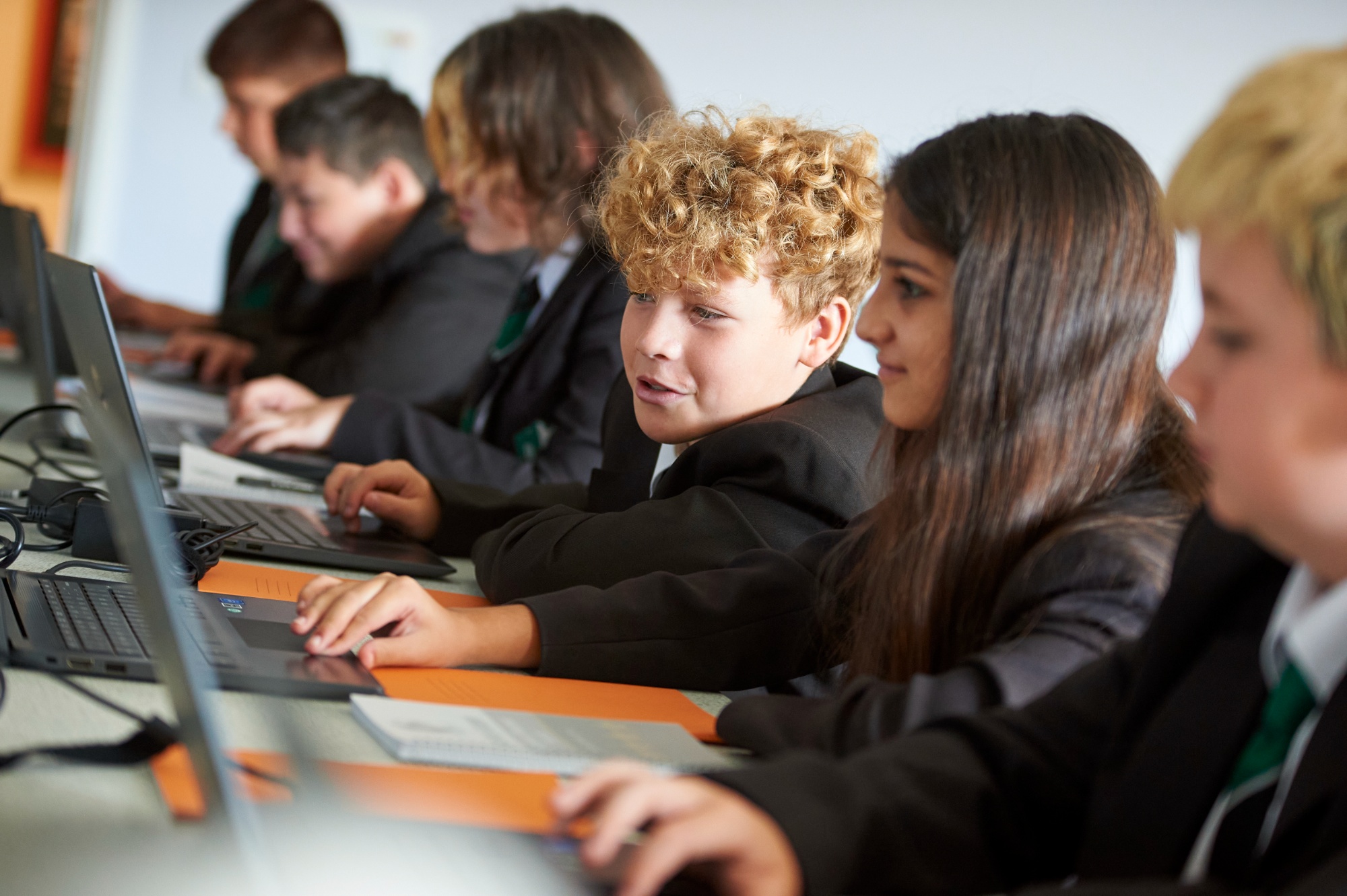 Our IT technical team work hard to make sure that students have access to all of the resources they need for all aspects of their curriculum. Computing is taught discretely in lessons but also across the curriculum so high level IT capability is very important.
With IT growing rapidly throughout the school we are regularly improving and developing our hardware and software resources to meet the needs of our diverse group of pupils.