Governing Body
The Governing Body complement and enhance the leadership at The Adeyfield Academy by providing support and challenge, ensuring that all statutory duties are met, appointing the Principal and holding them to account for the impact of the school's work on improving outcomes for all students.
The Governors bring a wealth of experience from a cross section of the community. They meet throughout the term at Full Governing Body meetings.
The Adeyfield Academy Governing Body has 9 core members:
The Principal
Chair of Governors
Executive Headteacher
1 elected Staff Governor
5 Governors appointed by the Trustees
The Academy Trust Members ('Trustees') appoint the Governors who bring relevant experience to the Governing Body.
Details of our current Chair of Governors - K Bristow can be found below:
Governors
Margaret Chapman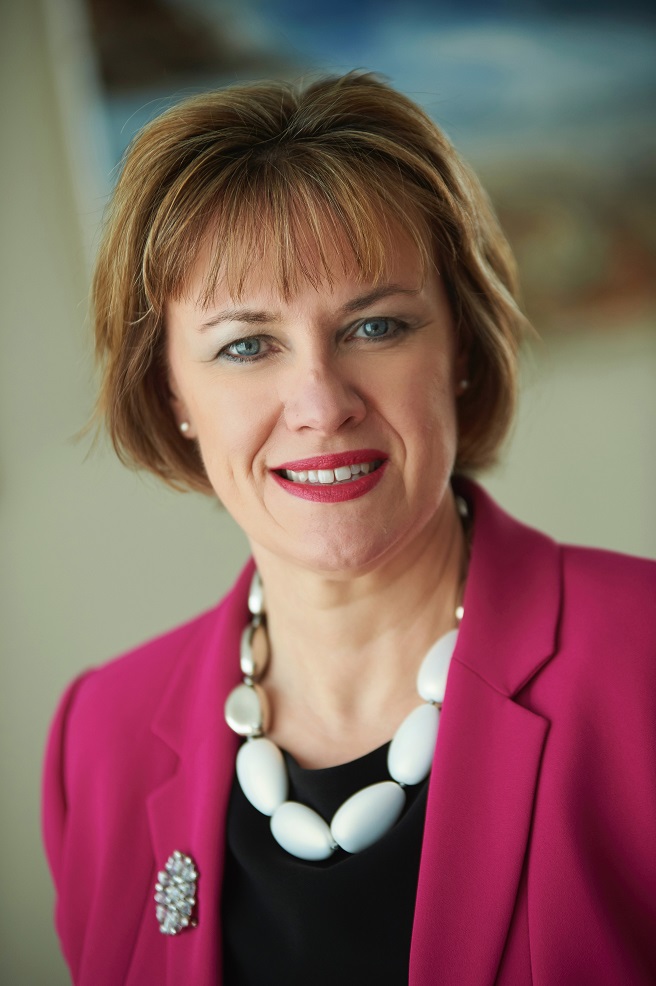 EXECUTIVE HEADTEACHER
Term of Office: 1 September 2019 to 31 August 2026
Appointing Body: Trust Board
I began my teaching career in 1988 in north London, becoming Head of Geography and leading assessment in two schools, introducing a range of measures to track student performance and raise standards, prior to my appointment as Deputy Head of The Priory School in Hitchin.
We introduced the raising boys' achievement programme and having successfully written Specialism bids in 2003, the school profile and outcomes gained considerable strength, culminating in an Ofsted Good Rating. During this time I began school improvement work with the London Challenge and within the Local Authority which I continue to do today.
I have been Headteacher at St Albans Girls' School since 2010 and following an Outstanding judgement in January 2013, I led the team to further raise standards and challenge underperformance. Appointed as a National Leader in Education and National Pupil Premium Assessor, myself and my team have supported a number of schools to raise standards. SEND provision is devolved within Hertfordshire and I lead the Higher Needs allocation for the St Albans and Harpenden areas for all young people aged 0-25. In addition, I am Governor at a Local PRU Academy as well as being a Board Member of the local Teaching School's Alliance and Education Advisor with the DFE. Most recently, I have become Executive Headteacher of ATLAS MAT.
Contact email: mcc@stags.herts.sch.uk
Dawn Mason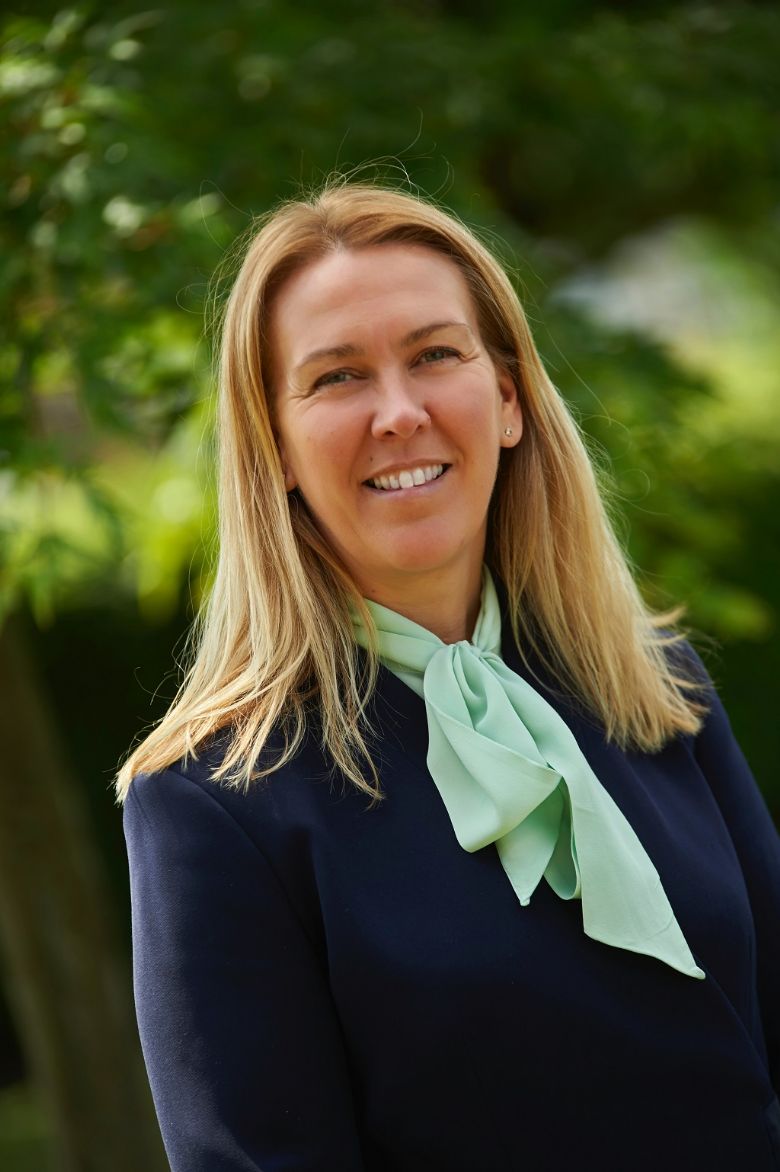 PRINCIPAL
Term of Office: 14 June 2018 to present
Appointing Body: Trust Board
I became Principal at The Adeyfield Academy in 2018 and since my journey here began, my vision has been wholly centred around 'learning without limits' which is embedded and reflected in every policy and decision made for our children. Students flourish in a safe, happy and vibrant learning environment, with parents and staff feeling supported and confident. Prior to joining the Adeyfield Academy, I worked at an inner London school in Ealing with responsibility for a number of areas such as behaviour, attendance, inclusion, staff professional development and safeguarding. Before this, I was a senior leader at The Marlborough Science Academy in St Albans for 9 years.
It is my firm belief that schools with both strong parental and excellent staff support provides the key foundations and environment for our young learners to develop into motivated and resilient adults. It is crucial we all develop the skills required in an ever-changing environment to secure a successful future. I entered education to contribute to making that difference; ensuring outstanding teaching, culture for learning and student progress are at the core of my teaching philosophy. It is essential these drive all that a school does. I believe in providing for the education of every student, regardless of ability or background, and developing the whole child to ensure that they are socially and emotionally aware, armed with the skills to maximise learning opportunities and the resilience to work independently and creatively.
My international rugby career has underpinned and fine-tuned my determination to always be the very best I can, and I continually seek to extend this mantra to our students. We are all aware of the growing concern regarding our children's mental health and I truly believe there is room to use my elite sports experience with students and staff, inspiring and encouraging them to take on new challenges, be confident to overcome barriers and work together to achieve the best for each individual at The Adeyfield Academy.
Kim Bristow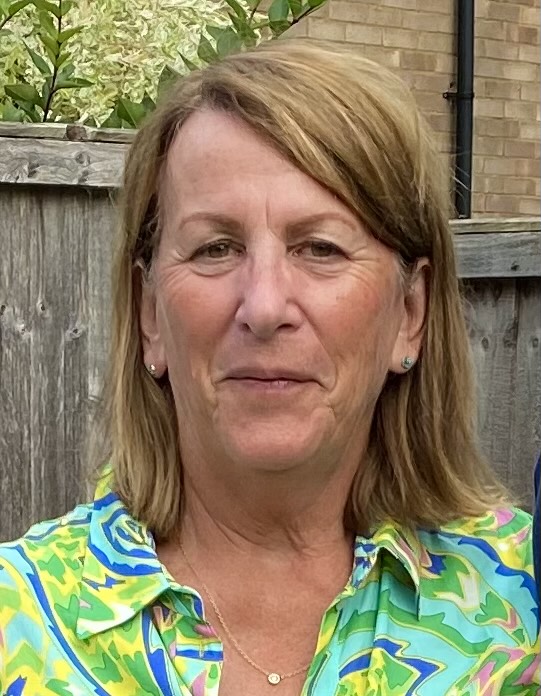 CHAIR OF GOVERNORS
Term of Office: 4 October 2021 to 3 October 2025
Link Role: Leadership & Management, Heads of Key Stage & Enrichment, Appraisal, House System and Whole School Events
Appointing Body: Trust Board
My association with Adeyfield School has been a long and happy one. Whilst teaching at the school I had a number of roles within the school which allowed me to teach a large number of children, but also gave me access to the wider community of Adeyfield and beyond. These experiences have been invaluable to me.
In recent years I have been teaching at another school – Ashlyns in Berkhamsted.which has provided me with another opportunity to meet with new exciting challenges and to meet new children.
I live within the catchment area of The Adeyfield Academy and am very proud of its recent achievements.
Contact email: govkb@adeyfield.herts.sch.uk
Annie Thomson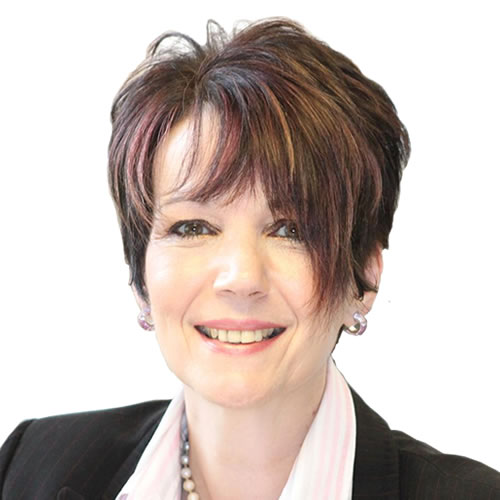 MEMBER GOVERNOR
Term of Office: 7 January 2019 to 6 January 2026
Link Role: Teaching & Learning, Scholars Programme, Literacy Programme, Staff & Student Wellbeing, PSHCE, Word Rich Strategy, Student Recognition, Equity Working Party
Appointing Body: Trust Board
I qualified as a teacher of Food Technology in 1987 and was lucky enough to get my first job in my teaching practice school which was in Widnes, Cheshire. I moved to St Albans in 1990 to take up post in Beaumont School as Head of Food Technology and after a year I was appointed as a Head of Year also. I really enjoyed my Pastoral role so my next post was at Sandringham (1996) as an Assistant Head with responsibility for pastoral care and then on to what used to be Francis Bacon as Deputy Head from 2000 to 2004.
I am passionate about ensuring that school should be a kind and nurturing place to be whatever a child's background or ability. As Head at Marlborough my mission is simple in that I want all children in school feeling safe, inspired and motivated to make exceptional progress, my staff will tell you I won't allow shouting and heaven forbid that you refer to the students as 'kids'!
I love my job and my school, I have been privileged to be guided and supported by some fabulous mentors and teachers and that's exactly what I want for all our school community.

Jacquie Hime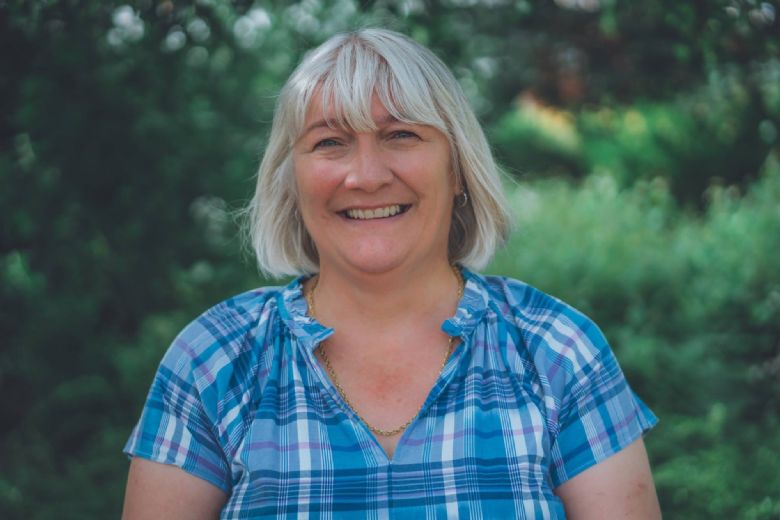 MEMBER GOVERNOR
Term of Office: 24 June 2019 to 23 June 2027
Link Role: ECT, Coaching, CPD, PSHCE, RE
Appointing Body: Trust Board
I am married with 3 grown up children and live in Hitchin. Before moving to Hitchin in 1992, I was an HR professional at Reuters.
I was Chief Executive Officer at North Herts Centre for Voluntary Service for 15 years and have supported a large number of voluntary and community sector organisations during my time there.
I currently deliver training on governance and funding advice, provide advice sessions on business plans and fundraising strategy as well as providing general support to small and medium sized charities.
I am a trustee at Phoenix Group for Deaf Children and CVS Uttlesford.
Bernard Smith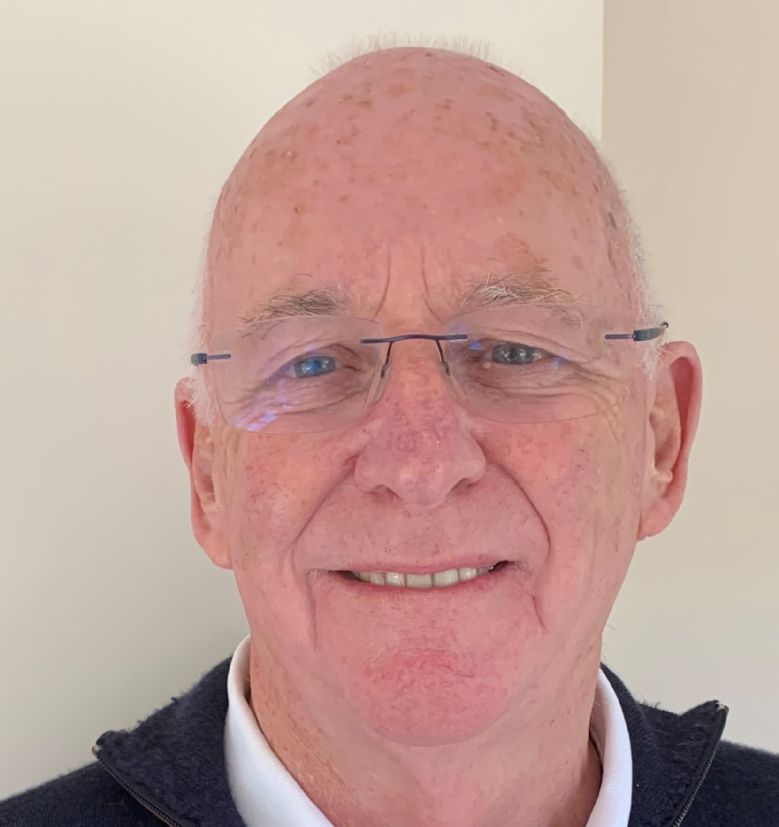 MEMBER GOVERNOR
Term of Office: 5 February 2020 to 4 February 2024
Link Role: Pupil Premium, Covid Catch up Fund, Finance & Resources, Student Leadership, Enterprise, Character Development, Student Voice, Careers Education, Post 16 - Student Personal and Academic development, English, Literacy, Reading, Maths and Numeracy, PP, ADT
Appointing Body: Trust Board
My business career has been varied but mainly in the technology sector. For ten years from 2005, I held the position of Vice President of TIBCO software, a US publicly quoted software business where I was responsible for finance and operations for Europe, Middle East and Africa. I retired from full time work in July 2015 and now have a number of business and leisure interests.
Post retirement, I co-founded an advisory business focussing on enabling organisations to innovate and grow. Fundamental to this is a strong relationship with the Sutardja School of Entrepreneurship at the University of California in Berkeley. Jointly, we work with clients to help build cohesive leadership teams and also advise on the relevance of emerging technology, how it can be best implemented and how it impacts individuals and organisations.
Among other interests, football, golf and cricket feature highly. I am board member and trustee of the Berkhamsted Sports Ground Charitable Association, board member of Ashridge Golf Club and member of the Lords Taverners - a national cricket based charity providing disadvantaged and disabled children with sporting opportunities.
I have acquired broad business experience of what makes individuals, teams' and organisations work best. I believe it is important that young people are best prepared for the competitive world they will face ahead, no matter what vocational route they choose to take.
Kirsten Beaven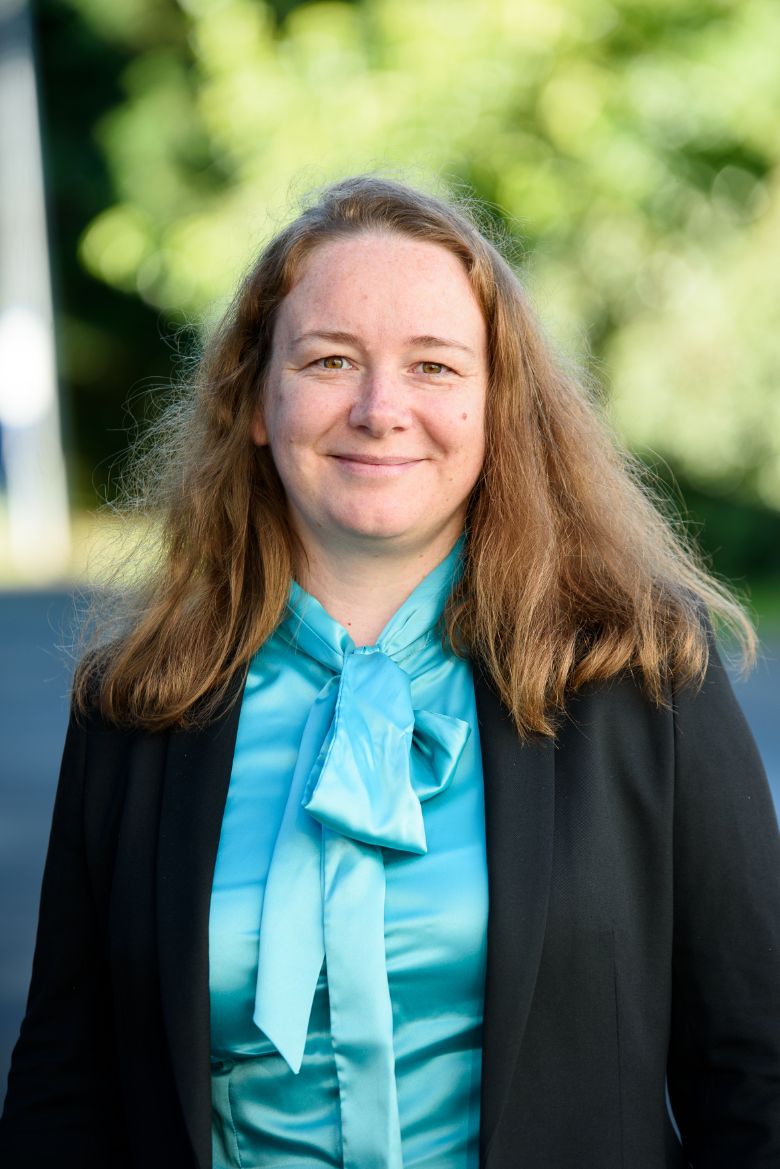 PARENT GOVERNOR
Term of Office: 5 October 2020 to 4 October 2024
Link Role: Business Studies, Computer Science, Child Development, Psychology, EBacc (History, Geography, MFL), Performing Arts
Appointing Body: Trust Board
Having been born in Scotland, I relocated to Hemel Hempstead in the year 2000 and have been a local resident in Adeyfield since 2005. My two sons, Finlay and Andrew, are both currently attending The Adeyfield Academy and I am pleased to have this opportunity to support the school in the role of parent governor.
I spent 16 years working in Finance and Change Management roles working for Shell International, but have more recently changed careers and now work in the education sector in the role of School Business Leader, where I have responsibility for steering the financial strategy alongside managing the day to day operations and support services for a three-form entry Primary School based in West Harrow.
Having held a number of governance roles over the years, I am fully committed to ensuring that our school is able to challenge and develop all pupils to enable them to confidently develop as active members of our community.
Vicki Blackburn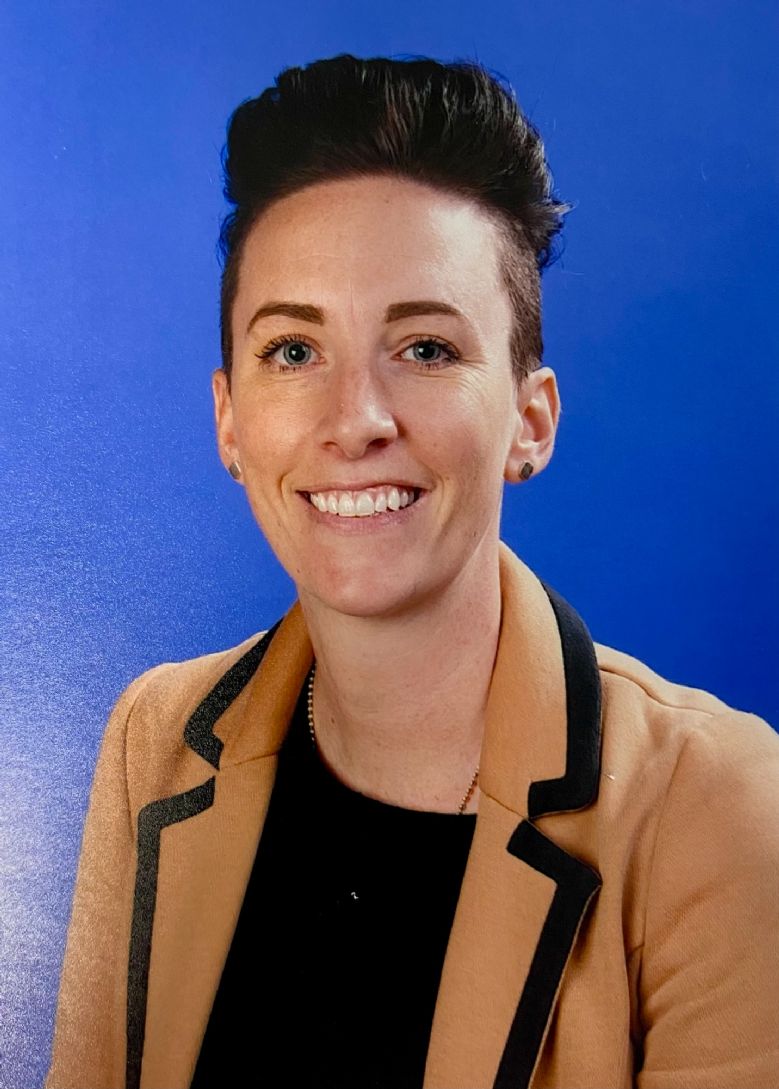 TRUST APPOINTED GOVERNOR
Term of Office: 4 October 2021 to 3 October 2025
Link Role: Curriculum, Standards & Assessment, Attendance, Behaviour, Anti-Bullying, Safeguarding (DSP), Racial Incidents, Prevent
Appointing Body: Trust Board
I am a teacher who has progress and achievement at the heart of my philosophy of teaching, education and leadership. My own journey in education has provided me with the ambition and drive to overcome barriers. It is my desire as an educator and leader to ensure students meet their maximum potential in all areas no matter what barriers individuals may have to overcome. All education environments should be safe, support risk-taking, and invite a sharing of ideas which promote learning and achieving for every student. I am passionate about excellence in education and my work as a leader in education has given me the ability to lead change and explore new ideas. I have extensive knowledge of the curriculum having been a school leader for a number of years.
Darren Southam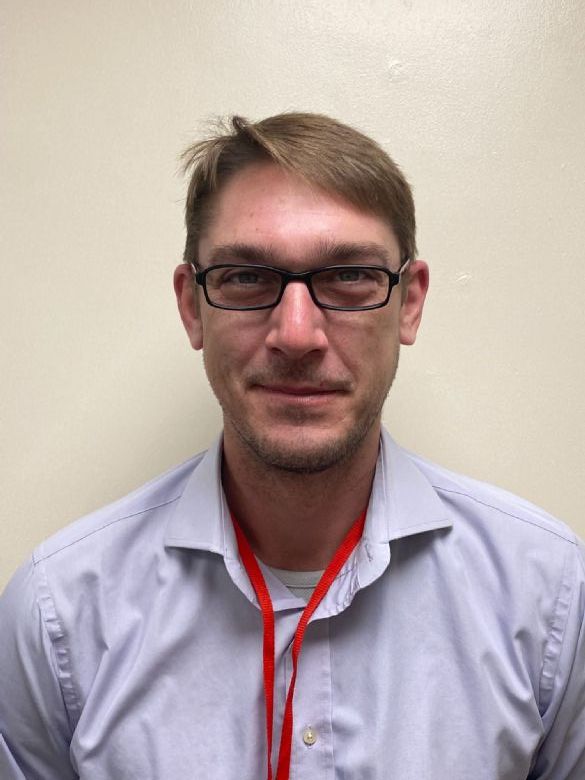 PARENT GOVERNOR
Term of Office: 21 March 2022 to 20 March 2026
Link Role: Blended / Remote Learning, Premises, Health & Safety, Physical Education
Appointing Body: Trust Board
My wife and I have lived in Adeyfield since 2010 having moved here to start our family. We have a son and daughter at The Adeyfield Academy.
I am a senior paramedic with the East of England Ambulance Service and have been for 19 years. As a paramedic I have a wealth of skills and experience from the ambulance service that I hope will assist greatly in the role of governor.
This is the first time I have undertaken a governor role, and I'm excited to be part of the journey that The Adeyfield Academy are on and ensuring the high standards set by the school continue.
Linda Patterson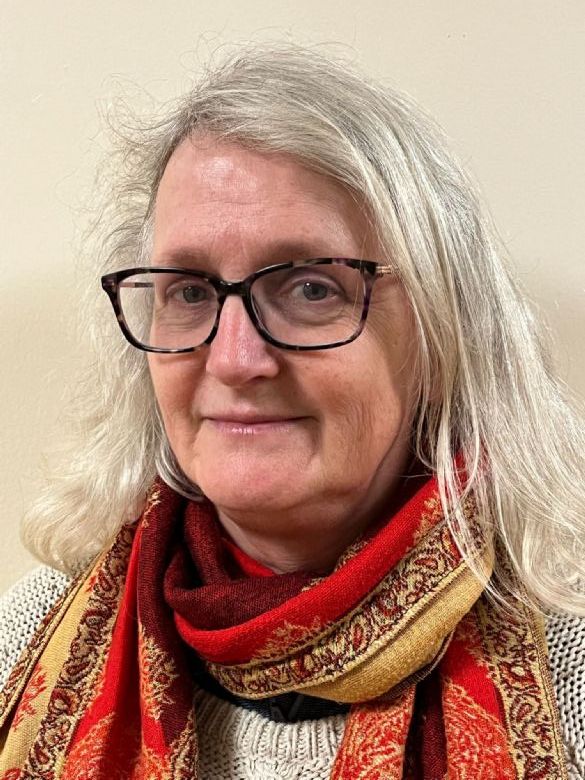 CO-OPTED GOVERNOR
Term of Office: 17 Oct 2022 to 16 Oct 2026
Link Role: CLA/PCLA/Child known to a Social Worker, Science / STEM, Inclusion, SEND, EAL
Appointing Body: Trust Board
I retired from teaching in July 2021 after 36 years teaching in Dacorum schools in a variety of roles. I graduated Liverpool Polytechnic in 1983 with BSc. Sports Science and studied for a PGCE at Bedford College of Physical Education with a subsidiary in science. I moved to Hemel Hempstead in January 1985 to teach PE and science at Mountbatten School where I became Head of Girls' PE before it closed in July 1991. I was fortunate to move to the Adeyfield School in September 1991 and work in both the PE and Science departments. During this time, I was also a Sixth Form tutor. In 1996 I took up a post at The Collett School which specialised in the education of students with moderate learning difficulties aged 4-16 years. There I taught science, PE and was a form tutor. In 2003 the post of SENCo became available at Kings Langley School and I started in January 2004 and stayed until my retirement. My last post gave me my greatest challenges and my most professional satisfaction I thoroughly enjoyed my job and was also able to participate in the positive development of a school over time under the direction of Mr Gary Lewis and his team. I was a participant in the delivery of firstly the Penn Resilience course to Y7 students and then our own Character education throughout the school. In 2019 KLS came under the direction of a new head Mr David Fisher and one of his first acts was to ask David Bartram OBE to review and aid in the restructuring of the Learning Support Department and policies for learners who have special educational needs across the school. I found this work to be very rewarding despite the challenges presented by the global pandemic.
Outside my work life, I am a keen walker and skier. Over the past year I have been developing my skills from weeding to gardening. I am an avid sports spectator and am a keen supporter of Wrexham AFC and Liverpool FC and a vociferous supporter of the Welsh football and rugby teams.
Governor Meeting Dates 2022-23
| | | | |
| --- | --- | --- | --- |
| DATE | LOCATION | MEETING | TIME |
| Monday 12th September | ADEYFIELD | LGB | 6-8pm |
| Monday 7th November | ADEYFIELD | LGB | 6-8pm |
| Monday 19th December | ADEYFIELD | CASCOM | 6-8pm |
| Monday 23rd January | ADEYFIELD | LGB | 6-8pm |
| Monday 20th March | ADEYFIELD | LGB | 6-8pm |
| Tuesday 25th April | STAGS | SIP Review | 6-8pm |
| Monday 15th May | ADEYFIELD | CASCOM | 6-8pm |
| Monday 26th June | ADEYFIELD | LGB | 6-8pm |