Destinations
Post 16 Destinations
Post 16 Destinations
Of the 27 in the cohort, the destinations breakdown is as follows:
Higher Education: 17
Higher Level Apprenticeships: 1
Employment with training: 9
Higher Education
Students who applied to university were all successful in securing their firm or insurance choice. Institutions and courses our students will be attending include:
Royal Holloway - Biology
Cardiff - Biological Sciences with Professional Training year
Newcastle - Mathematics and Economics
Chichester - Counselling Psychology
City University of London - Professional Dance and Musical Theatre
Leeds - Social and Political Sciences
Hertfordshire - Sport and Exercise Science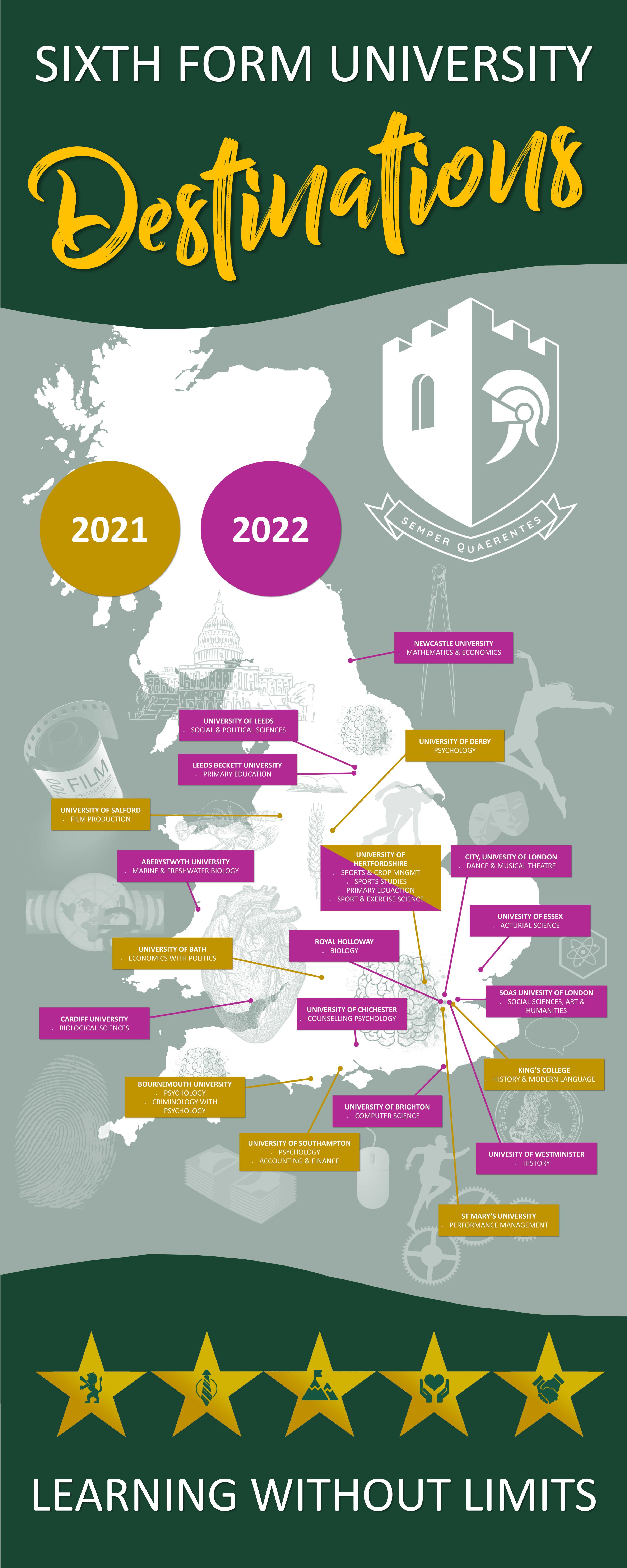 Higher Level Apprenticeship
One of our students opted to pursue the apprenticeship route and secured an Automotive Engineering apprenticeship.
Employment with training
Nine students chose to take up full time employment after completing their KS5 studies. Careers chosen include Nursery Assistants, Property Sales and Tax Consultancy.