CITIZENSHIP
Curriculum Lead
Miss J Thompson - Curriculum Lead Citizenship, PSHCE, R.E.
---
Key Stage 3
What will be studied:
The intent of the Citizenship curriculum at Key Stage 3 is to create individuals who are open-minded, critical thinkers. They will develop knowledge of the world, its global politics, social issues and personal matters. Students will have the experience of being exploratory learners, encouraged to develop their own opinions through self-expression and discussion, but also by listening and considering the thoughts and feelings of others.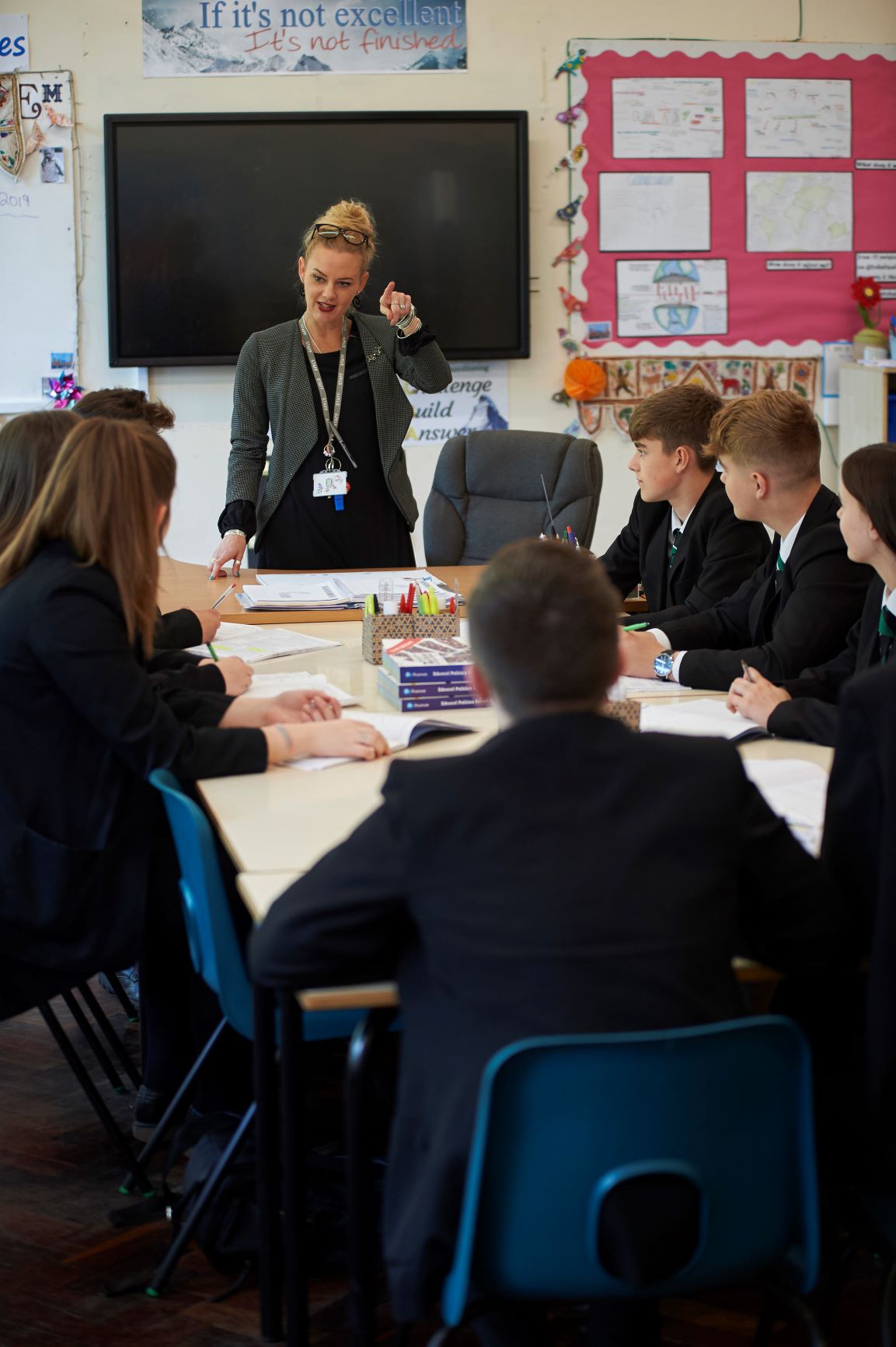 Citizenship is an inclusive subject designed to raise a student's awareness of their rights and responsibilities in, and to their community and wider society. It will model the values of living in modern day Britain, including tolerance, respect and living by the rule of law. Students will develop their political literacy and understand the importance of actively taking part in democracy, with all that entails.
Citizenship at Key Stage 3 is part of a seven-year learning journey for students. The curriculum in Years 7, 8 and 9 builds deep, secure foundations to ensure students progress confidently and positively onto GCSE and A Level routes in subsequent Key Stages.
At its core, Citizenship has a human focus that enables all students to understand the world around them, how they fit into it and how they can make a positive impact.
---
GSCE Citizenship Studies
Board: AQA
Specification: 8668
Students will study a subject that encourages you to reflect their own experience of the social world. It develops their knowledge of the rights and responsibilities of citizenship in order to encourage active participation in society, whilst learning skills that will not only help them at GCSE but also in everyday life.
Course Content:
Citizenship Studies is the study of the world around us and aims to motivate and inspire students to engage within society and issues that arise from living in a multicultural society. It examines questions of power in society, individual and collective identities, how individuals can influence decisions and issues relating to how people and institutions interact. Students will eventually complete a two year course to gain a full GCSE.
Mode of Assessment:
Students will sit two final written papers at the end of Year 11 of 1 hour 45 minutes each. Both papers are equally weighted at 50%:
Paper 1 assesses Active Citizenship based on an independently selected investigation and Politics and Participation.
Paper 2 assesses Life in Modern Britain and Rights and Responsibilities.
The papers have a range of assessment of multiple choice answers, source based answers and extended answers.