Blended Learning
Curriculum Lead
Mr G Cook - Curriculum Lead for Geography, Blended Learning
Intent
From September 2022, the vast majority of year 7 and 8 students will have a Chromebook device either purchased as part of our device scheme partnership with Freedom Tech or will be bringing in their own Chromebook. Please see the attached leaflet for a guide on purchasing a Chromebook through the scheme.
For Year 9 students and above, there will be an opportunity to access the Chromebooks in school through a booking system and will be used in allocated lessons. All students will have access to Google Classroom for home learning and all lesson resources will also be continually updated on Google Classroom. See the below graphic to illustrate device allocation.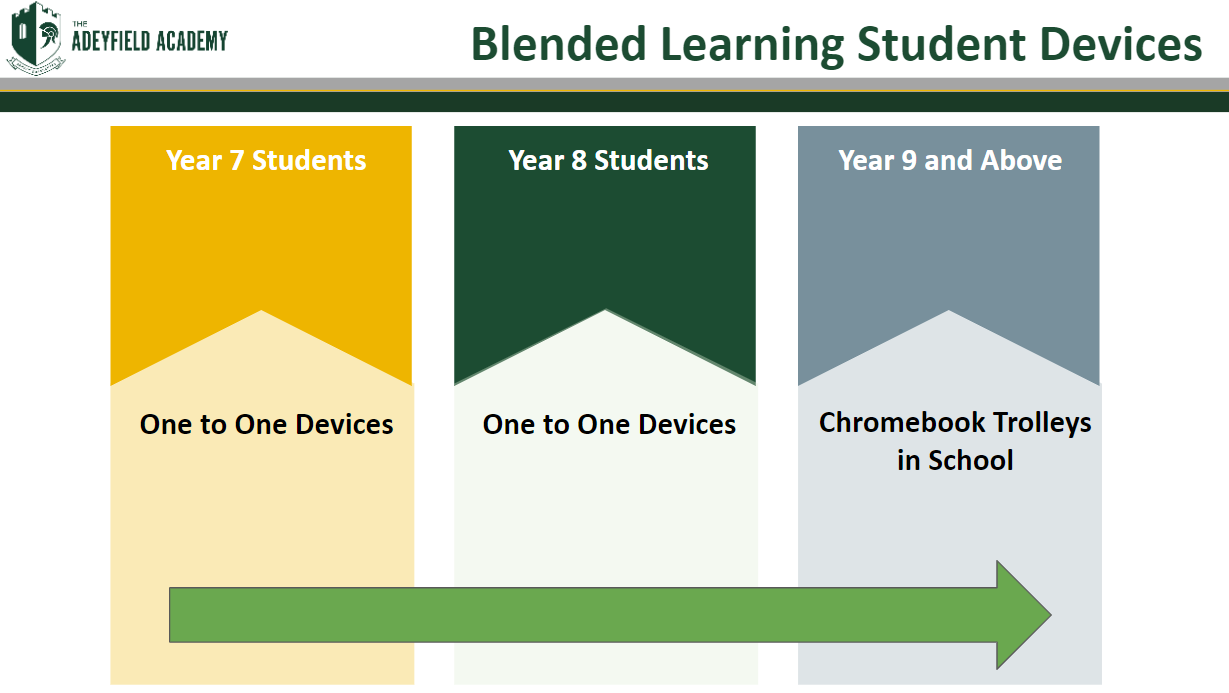 The opportunities blended learning provides are endless due to the fact that learning can be more engaging and can continue outside the classroom. Students will be able to use useful platforms such as Google Docs and Slides for completing work and revision, as well as Google Forms where they can have instant feedback on knowledge tests through self-marking multiple choice quizzes.
Blended learning has also become more important to ensure students have the digital literacy and technological skills to flourish in an ever-changing world.
Recently, we have also purchased verbal feedback software called Mote which allows teachers to leave audio comments on students' digital work as if they are actually next to them and there is significant research explaining the benefits of this. This means students will be able to receive much more detailed feedback on work they complete digitally than they probably would otherwise.
We are also continually paying attention to research and new developments to ensure students are being delivered the best possible education through blended learning. Much of this has come from the Education Endowment Foundation which has outlined four key areas of focus. We are paying particular attention to improving the digital literacy of students to ensure they can use technology effectively and assessment and feedback as this has the biggest impact on knowledge and outcomes.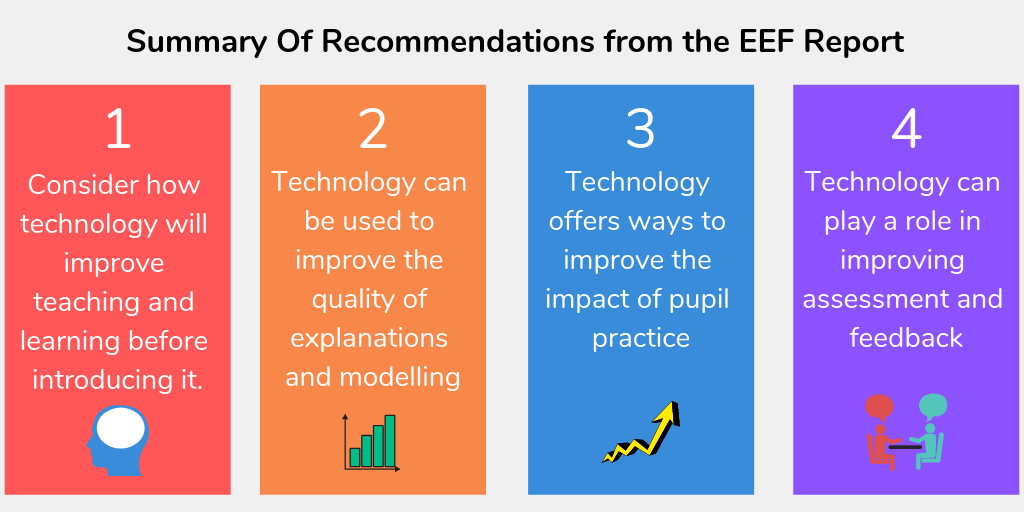 Staff are being given regular training and updates on how to provide quality-first teaching using blended learning.
Blended Learning is our exciting programme where students use their own devices in lessons for all KS3 subjects; Home Learning to support students' progression and deepen thinking is set for all subjects as per the schedules in the Home Learning section of the website; Remote Learning is our plan for provision is the site is closed to all students.
Students will need to be responsible individuals and look after their Chromebooks. This includes:
Ensuring it is charged for each day
Ensuring it is working
Using a case to protect the Chromebook
Being careful with their bag to ensure it is not getting damaged due to a full bag
Following the school's acceptable user policy for Chromebooks
All of this links back to our main aims and purpose as an Academy which is provide quality first teaching and promote our 5 values: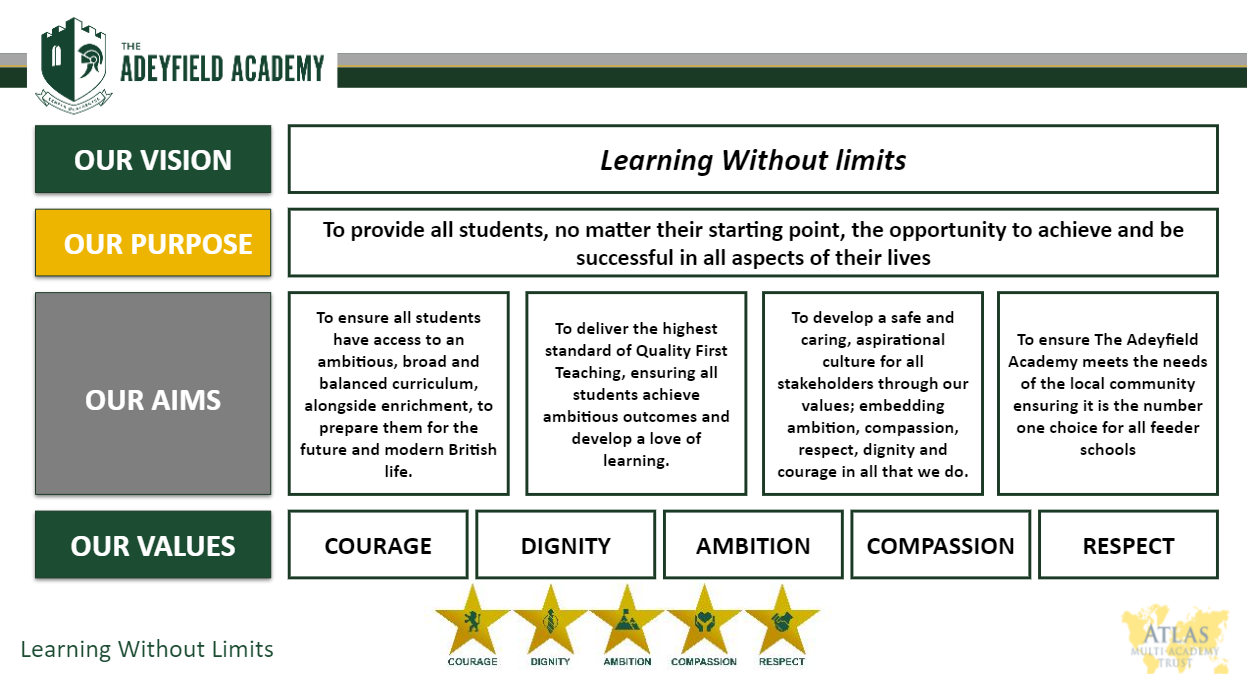 For more information about Blended Learning at the Adeyfield Academy, please contact Mr Cook.