Science
Key Stage 3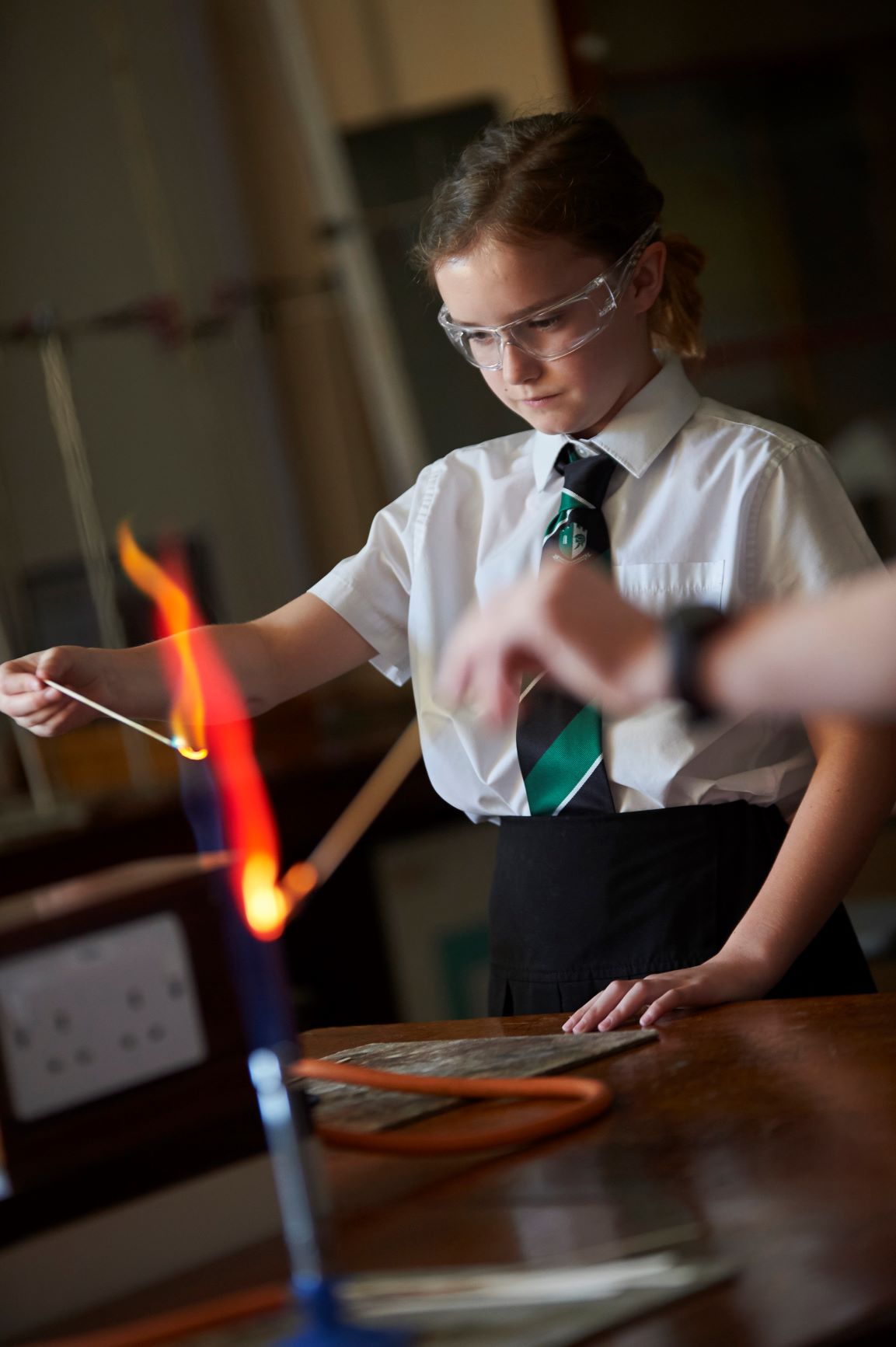 What will be studied?
Science is a way of investigating, understanding, and explaining our natural, physical world and the wider universe. It involves generating and testing ideas, gathering evidence – including by making observations, carrying out investigations and modelling, and communicating and debating with others – in order to develop scientific knowledge, understanding, and explanations.
The intent of the science curriculum is to develop learners who have a thirst for knowledge and the creativity to become the Scientists of tomorrow. In Key Stage 3 Students will find they are stretched and challenged to not only improve their scientific knowledge but to also develop their scientific skills. The ability to carry out careful observations, to make accurate measurements, to record detailed findings, to work with others to achieve a common goal and to clearly and concisely explain conclusions to others are not just science skills, they are skills for life.
Science impacts on every aspect of modern life, and we are living in scientifically and technologically rich world that is advancing at a faster rate than has ever been experienced before. Enabling students to develop the knowledge and skills necessary to interact with our ever advancing world means they will be able to use science when they choose what to eat, or choose products with the least impact on the environment or make informed decisions about their health-care The science curriculum is intended to prepare students to not just pass exams but to provide them with the skills necessary to make a positive contribution to the world in which they live.
Key Stage 3 science is taught as a combined subject through the Activate Science teaching scheme. All three main disciplines (Biology, Chemistry and Physics) are given equal time. These lessons are a combination of practical and theory lessons, with regular activities to support student learning and attainment. Progress tasks and tests provide quantitative data to support the tracking of students, to ensure that all students make good or better progress. Context drives our syllabus, helping to relate science to real-life concepts and experiences.
---
GCSE Science (Combined Science: Trilogy)
Exam Board: AQA
Specification Number: 8464
This course consists of the three main strands of science: Biology, Chemistry and Physics. This GCSE is designed to encourage our students to be motivated and challenged by a broad, practical and worthwhile course. It provides students with the opportunity to 'taste' of all the sciences and will allow them to take on the A-level sciences if they wish to do so. At the end of their GCSEs students taking this option will gain two grades between 9 - 1.
Course Content:
Students will study the following topics:
Year 10
Biology: Infection and Response, Bioenergetics
Chemistry: Quantitative chemistry, Chemical Changes, Energy changes, Chemistry of the atmosphere
Physics: Particle model of matter, Atomic structure, Forces
Year 11
Biology: Homeostasis and response, Inheritance, variation and evolution
Chemistry: The rate and extent of chemical change, Organic chemistry, Chemical analysis
Physics: Waves, Magnetism and electromagnetism
Mode of Assessment:
Biology paper 1 and paper 2 – 1 hour 15 minutes each
Chemistry paper 1 and paper 2 – 1 hour 15 minutes each
Physics paper 1 and paper 2 – 1 hour 15 minutes each