History
Key Stage 3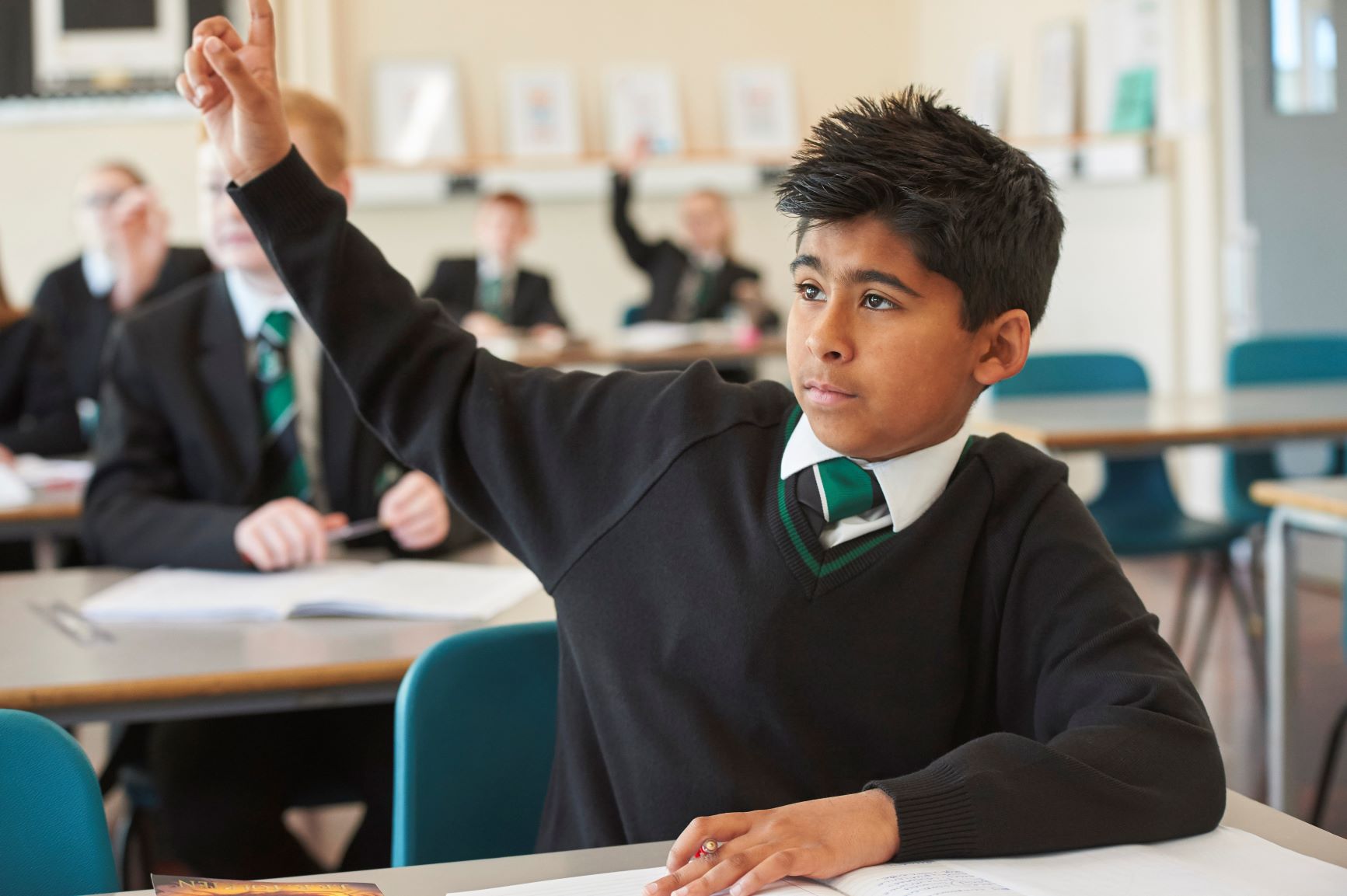 What will be studied?
The intent of the History curriculum at Key Stage 3 is to create individuals who are curious and evidence driven thinkers. They will develop knowledge of the world, its past conflicts and successes whilst developing a sophisticated understanding of the consequences of human action in the past. Students will have the experience of being exploratory learners, encouraged to develop their own opinions through exploration and discussion about the past, but also by listening and considering the arguments of others.
History at Key Stage 3 has a broad focus that enables all students to understand the major changes in their world history and how it affects the world we live in today.
---
GCSE History
Exam Board: Edexcel
Specification No: 5802
Studying GCSE History will help students answer important questions such as why do wars happen, why do we have a welfare system and how have we come to live in a multicultural society? They will learn valuable skills that are transferable including excellent communication and writing skills, how to thoroughly research and investigate issues as well as developing analytical and interpretation skills.
Course Content:
We at The Adeyfield Academy believe in the importance of learning from history. History enables students to study different aspects of the past, to be able to engage with key issues such as conflict and understand what drives change and how the past influences the present. History at The Adeyfield Academy prepares students to take the Edexcel History GCSE exam. Students will cover a Modern Depth Study of Weimar and Nazi Germany 1918-1945, a Thematic study of Health and the People 1250 to the present day with an Investigation into the British sector of the Western Front 1914-18, a period study on The American West 1835-1895 and a British Depth Study into Early Elizabethan England 1558-88.
Mode of Assessment:
Students will sit three exams at the end of Year 11:
Paper 1: 1 hour 15 minutes: 30% of the GCSE - Thematic Study and Historic Environment (Medicine & British Sector of the Western Front)
Paper 2: 1 hour 45 minutes: 40% of the GCSE - Period Study and British Depth Study (The American West & Early Elizabethan England)
Paper 3: 1 hour 20 minutes: 30% of the GCSE - Modern Depth Study (Weimar and Nazi Germany)
---
A Level History
Exam Board: EDEXCEL
Specification Number: 9H10
Level of Course: 3
Aim of Course:
History is a widely respected A Level choice with a variety of transferable skills that prepare students effectively for further study at university or for entering a range of jobs. The course explores a range of issues affecting different countries in times of change, focusing on the development of Fascism and Dictatorship in Europe in the 20th Century and the changing political, economic and social landscape of Europe. In the second year of the course students move onto study The Russian Revolution as their research based coursework which familiarises students with academic works and prepares them for extended research based writing. Students also study Rebellion and Disorder under the Tudors which focuses on the difficulties the Tudor monarchs faced controlling a nation undergoing huge social, economic and religious change. The new A Level course builds effectively on written and analytical skills that students will find invaluable in a range of subjects at A Level and beyond. Students will develop critical reasoning skills, plan and conduct research effectively, learn to effectively analyse evidence, think creatively to solve problems and to construct an argument which can be delivered persuasively. Students will also engage with historical problems and gain the confidence to undertake independent learning which will further prepare them for study or work after sixth form. The study of History also allows students the opportunity to investigate other cultures and the development of the world to better understand the current climate in international relations and the culture of the state we live in. History often leads students into careers including: journalism, law, education, civil service, publishing, archaeology, archiving and heritage, business, politics, marketing and advertising.
Course Content:
Paper 1: Germany and West Germany, 1918-1989.
Paper 2: The Rise and Fall of Fascism in Italy, 1911-1946.
Paper 3: Britain: Rebellion and Disorder under the Tudors 1485-1603
Coursework: The Russian Revolution and Dictatorships
Mode of Assessment:
Paper 1: Germany, 1918-89 1 x 2hr15 exam, 3 essay questions, 30% of the A Level.
Paper 2: Italy, 1911-46 1 x 1hr30 exam, 1 source question, 1 essay question, 20% of the A Level.
Paper 3: Rebellion and disorder under the Tudors, 1485-1603 1 x 2hr15 exam, 1 source question, essay questions, 30% of the A Level.
Coursework:
The Russian Revolution 4000 word research based essay, 20% of the A Level. All exams to be sat at the end of Year 2.