English Language & Literature
Key Stage 3
The English curriculum at The Adeyfield Academy aims to teach students to speak, read and write fluently so that they can communicate their ideas to others and so that others can communicate with them. Through reading in particular, students have a chance to develop culturally, emotionally, intellectually, socially and spiritually. Literature, especially, plays a key role in such development. Language skills are essential to participating fully as a member of society.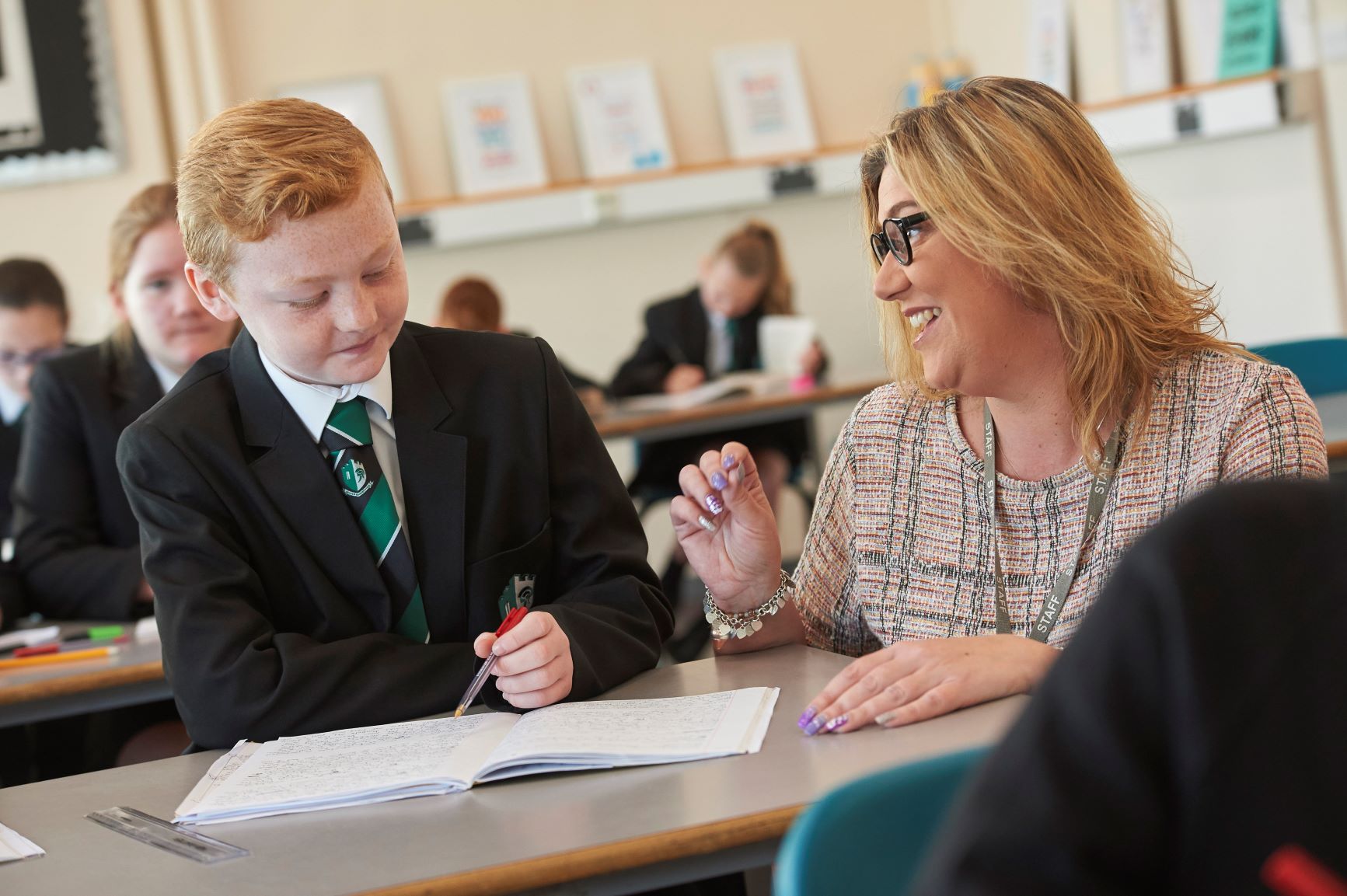 The overarching aim for English curriculum is to promote high standards of language and literacy by equipping pupils with a strong command of the spoken and written word, and to develop their love of literature through widespread reading for enjoyment.
Our English curriculum aims to ensure that all students:
Read easily, fluently and with good understanding - developing the habit of reading widely and often, for both pleasure and information.
Acquire a wide vocabulary, an understanding of grammar and knowledge of linguistic conventions for reading, writing and spoken language
Appreciate our rich and varied literary heritage
Write clearly, accurately and coherently, adapting language use according to context, purpose and audience
Use discussion in order to learn; being able to explain clearly their understanding and ideas
Are competent in the arts of speaking and listening, making formal presentations, demonstrating to others and participating in debate.
---
GCSE English Language
Exam Board: AQA
Specification Number: 8700
Course Content:
Paper 1: 20th Century Fiction and Creative Writing (40% of qualification)
This part of the course focuses on a selection of short prose extracts.
There is a creative writing element, which allows the students to express themselves
Paper 2: Writers' perspectives and viewpoints. 19th and 21st Century Non-Fiction and Transactional/ Persuasive Writing (60 % of qualification)
This part of the course involves the study of 19th and 21st Century non-fiction texts and exploring writers' perspectives and viewpoints on a range of subject matter.
Students who have something to say and an opinion about everything will love putting their ideas to practice when doing persuasive/transactional writing.
Spoken Language (non-exam assessment)
During the course of their study, students will be given opportunities to practise speaking and listening. A particular focus will be placed on developing presentational techniques.
Mode of Assessment:
100% written examination.
---
GCSE English Literature
Exam Board: AQA
Specification Number: 8702
English Literature is all about developing a habit of reading widely. When studying English literature, students will appreciate the depth and power of the English literary heritage. They will also have the opportunity to discuss a wide range of topics and express your opinion. After all, it's all about being a critical thinker.
Course Content:
Paper 1: Shakespeare and 19th Century novel (40% of qualification).
Students will study Macbeth – a play of ambition, greed and consequence. They will also study A Christmas Carol – a novel exploring social issues including inequality and responsibility.
Paper 2: Post-1914 Drama, Poetry Anthology and Unseen Poetry (60% of qualification).
Should the rich exploit the poor? Should there be a division in the society? Are we all responsible for other people's actions? These are just some of the questions students will be exploring when studying "An Inspector Calls".
Power and Conflict are themes explored through the exploration of a collection of poetry.
Mode of Assessment:
100% written examination.
---
A Level English Literature
Exam Board: WJEC Eduqas
Specification Number: A720QS
Level of course: 3
Aim of course:
The aim of the course is to enable students to gain a solid understanding of how texts can be connected and how they can be interpreted in multiple ways so that students can arrive at their own interpretations and become confident, autonomous readers. Students are then not only equipped with the knowledge and skills needed for both exams and non-exam assessment, but also experience a rich, challenging and coherent approach to English Literature that provides an excellent basis for studying the subject at university.
The A Level content is as follows:
Paper 1 - Drama Section A is based on the reading of one Shakespeare play. Section B is based on reading a further play of the same genre
Paper 2 – Prose Students study two prose texts from a chosen theme. At least one text must be pre 1900.
Paper 3 – Poetry Students study a selection of post 2000 specified poetry. A named poet from within a literary period.
Non-exam assessment One 2500-3000 word assignment based on the reading of two prose texts.
How is the course assessed?
Exam Paper 1 - Drama: Written exam: 2 hours 15 mins. Open book. 30% of A Level
Exam Paper 2 – Prose: Written exam: 1 hour. Open book. 20% of A Level
Exam Paper 3 – Poetry: Written exam: 2 hours 15 mins. 30% of A Level
Non-exam assessment - 20% of A Level.