Anti-Bullying Week - Odd Socks Day Friday 20 November 2020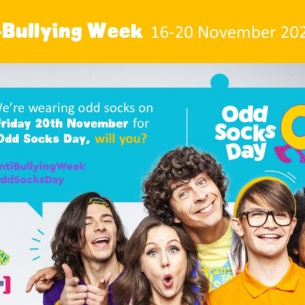 On Friday 20 November 2020 we would like all students in Years 7, 8 and 9 to come to school in their best pair of odd socks.
Anti-Bullying Week runs between Monday 16 November and Friday 20 November 2020. Key Stage 3 are being invited to take part. The theme of this year's Anti-Bullying Week is 'United Against Bullying'. We hope that all of our students will be united in showing that we all stand against bullying in all its forms.