Big Bang Digital 2020 – science, engineering & Covid-19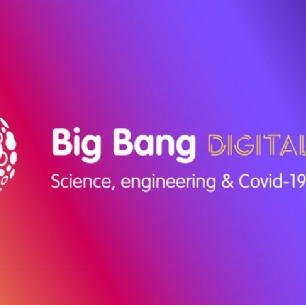 Big Bang Digital 2020 – science, engineering & Covid-19 celebrates the amazing work of scientists and engineers in a pandemic.
Join us from 10am - 3pm today. Check your year team Google Classrooms and Class Charts.
We will hear from the people working to develop a vaccine, the teams involved in building the Nightingale hospitals, those keeping transport networks going and the companies innovating to respond to the UK ventilator challenge.
We'll meet inventive young people supporting frontline efforts across the world, get an insight into the environmental benefits of staying at home and celebrate healthcare heroes and learn how their jobs have changed.
With interactive polls, live Q&A sessions with guests and associated activities throughout the day, there are lots of ways to get involved and even prizes to be won!
We'll be announcing more #BigBangDigital details in the run up to the day, meanwhile get the date in your diary and spread the word.
Visit www.digitalbigbang.co.uk to find out more!