THANK YOU for your parental support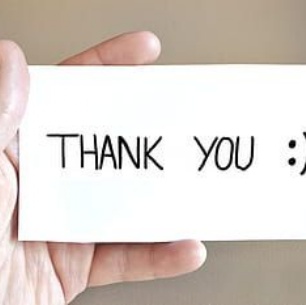 We want to thank parents for the lovely e-mails that we are receiving. This is a great morale booster. Please see some e-mails below, we are adding more as we receive them:
"Thank you for all you are doing to try and keep all children learning through these hard times. Stay safe"
"Good afternoon, Just wanted to say thank you for keeping in contact with the kids, you are doing amazing job, you make us laugh every day. Stay safe "
"I just wanted to drop you a note to say a massive thank you for your support, entertainment and keeping my daughter sane over the last two weeks. She and I, have loved watching your lives on Instagram (loved the RAP!) and she really is very lucky to have you as her head of year, and attend such a great school. I am so proud of how hard she has worked over the last 2 weeks and that is testament to you and all the teachers for setting such engaging work, so please pass my thanks onto them as well. Have a great break with your family and hope to see you very soon."
"I just wanted to say a huge thank you to you and all the staff at Adeyfield Academy. You have all gone above and beyond for parents and students and the support means worlds to myself and my son. It is comforting to know that you guys are there for us when we need and your help is overwhelming. Once again, thank you all so so much."
"Hello, I am sending this email to say thank you to all the staff there which are helping during this terrible situation and I think Adeyfield has been outstanding in the help given. Thank you "
"Thank you for the help and support you are giving to the children at this difficult time, you are all doing amazing along with the children and we loved seeing your filters on Instagram :-) the rabbit (cat) made us all laugh. Keep up the amazing work and stay safe. "
"Just wanted to say a BIG thank you for keeping in touch with the kids and supporting them at this strange time. Your Instagram is so funny, I keep asking my daughter to let me know when you're on, the dance was brilliant. Well done. "
"I wanted to email to pass on my extreme gratitude for what you have done and continue to do for the students at The Adeyfield Academy. My son, is in year 8, we are on day two of the whole family working from home, we have dad in the living room with his laptop, my son at the kitchen table with the PC and me in the kitchen with my laptop. The WiFi is slow, the computers keep crashing, but ultimately, because of the guidance and home learning packs you produced for my son, he has been able to sit down and work with each lesson. He's saved most on google drive, but I've attached photos of his PA lesson work yesterday and his English lesson from yesterday also. He is also regularly joining you on your Instagram live sessions.Thanks again for everything you are doing to keep the students learning during these unprecedented times. Keep well and safe"
"I meant to say that the home study work and resources put together by you and the staff is absolutely astonishing. You all have amazing dedication and commitment, the students are very lucky and you should be so proud."
"Hi miss, thank you for being our biology teacher for the 2 years we spent in 6th form. I am thankful that I had you as my teacher and will never forget that you gave me the opportunity to study A level biology as you took your own time to do Saturday session at GCSE and got me to a level 5 grade from a level 3 grade. I appreciate the time you gave to use to make sure we got the best grade possible. Thank you so much for everything."
"I would also like to thank all staff for ensuring the children are in a safe, caring environment."
"Thank you to the Key worker who are in today to allow other Key workers to work where necessary."
"Please pass on my thanks to all staff at the school who are working above and beyond at this difficult time. We all appreciate it. "
"Hi, I realise that you are all very busy dealing with possibly the strangest times of our lives but I just wanted to drop a note to all staff at the school to say a great big thank you for making this tricky time so easy for families. The packs that were sent home were great and the online provision for our children is fantastic. We are so proud to be a part of the Adeyfield Academy community. My boys feel prepared to continue with their learning from home and most of all they feel safe and looked after. I am sure we will face lots of challenges over the coming weeks but I am confident that Adeyfield Academy is ready and able to steer their pupils. Thank you once again."
"I just wanted to say a massive thank you to you, your leadership team and staff for the timely updates, great communication and hard work you have clearly all put in to make sure that the children are prepared for the closure with home learning and will not suffer any detriment in their learning. I would like to wish you all and your families the very best wishes and hope you all stay safe and well."
"I just want to say Thank you, this is a really uncertain and scary time for everyone yourselves included. The time (and cost) that it must have taken for the school to source and put all those packs together and distribute is comprehensible. They will I'm sure make a huge difference to students and families alike over the coming weeks/months. Along with the daily update emails to try and reassure as much as the Principal possibly can and then to also send out an email this evening to let us know there will be more clarification tomorrow is truly appreciated. THANK YOU "
"I'm incredibly grateful for what you are doing collectively as a school to remain open and keep students minds positive in such an unnerving time. As a working parent who is also trying to support the trainees I work with through the unknown it is reassuring that you're doing your best to 'keep calm and carry on' but have also dedicated so much time to producing great home learning packs. I really was amazed at the content put together so rapidly should the closure happen! Please pass my gratitude to every team member and I truly hope you remain well. "
"@ AdeyfieldSchool just wanted to thank all of the staff at Adeyfield School. You have supported my daughter all the way through her secondary journey the ups and downs. We all have challenges ahead of us but I feel you have prepared my daughter as best you can. Stay Safe!"
"Hi, Thank you to all the teachers and other education staff who are still there supporting our children."
"I have been so impressed with the information sent out from the e-mails to the study packs and I love that the Head of Year 8 does a daily live stream. Well done Adeyfield Academy for making this difficult time much easier. Keep safe everyone ."
"You have got such a great system in place to support our children. We are so grateful for this, please share how thankful we are with all the staff."
"I just wanted to say a huge thank you to you and all the staff at The Adeyfield Academy. You have all gone above and beyond for parents and students and the support means worlds to us. It is comforting to know that you guys are there for us when we need and your help is overwhelming. Once again, thank you all so so much."