SCIENCE week 9 - 13 March for Y7 - Y9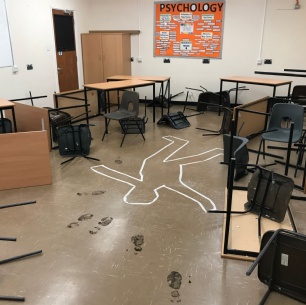 Forensic Science - The scene for year 7 and 8 Forensic challenge. But who's guilty??
To celebrate British science week, KS3 have been involved in lots of exciting workshops and have produced informative posters on what they have learnt about vaccinations.