Adeyfield U13 Girls Football Team attend the Watford PremierLeague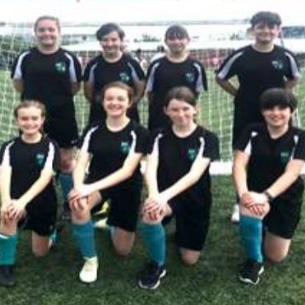 Inspired by the success of The England Lionesses!
On Wednesday 19th June the Adeyfield U13 Girls Football Team attended the Watford Premier
League tournament at Hertfordshire University.
They had a fantastic day and were praised by other coaches and referees for their skills and effort on the pitch.
They worked really hard as a squad and scored some fantastic individual and team goals. The girls finished the day with an outstanding record: won 4, drew 5 and lost 1.
Zofia was awarded with player of the day. This was selected by the referees and pitch managers and is a huge achievement considering 11 teams were in attendance.
Please congratulate all of the girls who were involved: Zofia, Jasmine, Rebekah, Lauren, Emily, Robyn, Bethany, Amy.
Well done to all on a fantastic season of football. We have our last training session on Monday so please come along, bring a friend and have a really enjoyable final practice.