Pancake Day 25 February 2020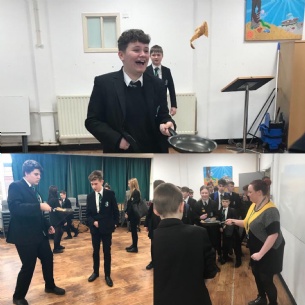 We celebrated Pancake day with a house competion on flipping pancakes.
We had lots of funny celebrating pancake day with a house flipping competition. Massive well done to all of those who participated. Shout out to Mozzi, Lauren S and Jackub for over 65 flips in a minute.
The results from the competition:
1st – Mandela
2nd- Parks
3rd – Whitlock
4th – Einstein